Allan Mayer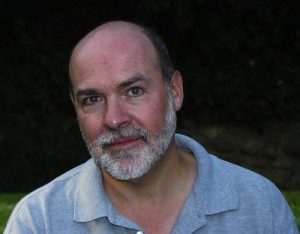 Allan Mayer, the head of 42West's Strategic Communications Division, is widely known as one of the leading communications strategists in the entertainment industry. Over the years, he has advised a wide variety of major media and entertainment companies, unions, sports franchises, and trade associations faced with sensitive situations or looking to raise, reposition, or rehabilitate their public profiles—among them, the American Federation of Television and Radio Artists (AFTRA), the Academy of Motion Picture Arts & Sciences, De Beers Group, the Directors Guild of America, Imagine Entertainment, Geffen Records, Interscope Records, Jive Records, the Los Angeles Dodgers, the Major League Baseball Players Association, Miramax Films, the Motion Picture Association of America, MTV Networks, New Line Cinema, the Recording Industry Association of America, Sony Pictures, United Artists, Universal Pictures, VH1, The Weinstein Co., the World Diamond Council, and the Writers Guild of America.
He has also provided individual strategic counsel to the likes of Halle Berry, Toni Braxton, Erin Brockovich, Tom Cruise, Johnny Depp, Snoop Dogg, Eminem, Brian Grazer, Brad Grey, Ron Howard, R. Kelly, Tommy Lee, Rush Limbaugh, Ron Meyer, Michael Ovitz, Steven Spielberg, Paula Wagner, Harvey Weinstein and the cast of The Simpsons.
In addition, he has helped numerous movie studios and filmmakers deal with the journalistic and political storms surrounding a long list of major motion pictures, including Erin Brockovich, Black Hawk Down, A Beautiful Mind, Munich, and The Da Vinci Code. And he has served as strategic consultant to a number of successful Academy Awards campaigns, including those for "The Lord of the Rings: The Return of the King" and "The Pianist.".
Prior to joining 42West as a principal partner in 2006, Mayer was managing director and head of the entertainment practice at Sitrick And Company, which he joined in 1997. A graduate of Cornell University, Mayer has been a staff reporter for The Wall Street Journal; a writer, foreign correspondent, and senior editor of Newsweek; and the founding editor (and later publisher) of Buzz magazine. He has also served as editorial director of Arbor House Publishing Co. and senior editor of Simon & Schuster. He is the author of two books—Madam Prime Minister: Margaret Thatcher and Her Rise to Power (Newsweek Books, 1980) and Gaston's War (Presidio Press, 1987)—and co-author, with Michael S. Sitrick, of Spin: How To Turn The Power of the Press to Your Advantage (Regnery, 1998).
A recipient of numerous professional honors, including the National Magazine Award, the Overseas Press Club Citation of Excellence, and six William Allen White Awards, Mayer lectures regularly on crisis management and communications at UCLA's Anderson School of Business and USC's Annenberg School of Communication. He also sits on the Board of Directors of Film Independent and American Apparel Inc.