David Linde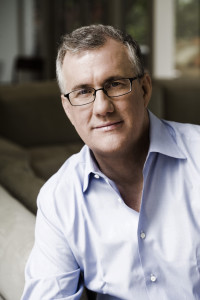 In his 20 year career as a producer, executive and entrepreneur, David Linde has been responsible for groundbreaking and commercially successful films involving some of the world's most talented filmmakers. From critically acclaimed, independently produced films to studio blockbusters, Linde's unique perspective maintains a balance between creativity and what is necessary to bring a feature film from inception to audiences around the globe. Formed in 2011, he is currently the CEO of Lava Bear Films, a company he conceived to not only produce and finance motion pictures, but also to innovate in how independent motion pictures are distributed around the globe. Lava Bear enjoys ties to major studios and distributors as well as companies that are rapidly shaping the future of independent film distribution, including Lava Bear's primary equity participant, Reliance Entertainment. Lava Bear is currently in post-production on David Michod's upcoming The Rover, starring Guy Pearce and Robert Pattinson and in development on a slate of film projects, with production partners such as Guillermo Del Toro, Shawn Levy and David S. Goyer.
Linde has also long been involved in international film production, most recently serving as Executive Producer of Alejandro Gonzales Innaritu's Oscar® nominated Biutiful; as Producer of Fernando Mereilles' 360; as Executive Producer of Zhang Yimou's Golden Globe nominated The Flowers Of War starring Christian Bale; and as Executive Producer of Baltasar Kormakur's upcoming The Deep, the Icelandic film that was shortlisted for this year's Academy Award® for Best Foreign Language Film.
As an Executive, he most recently served as Chairman of Universal Pictures, where he played an integral role in transforming Universal's business strategy by championing a much broader outlook regarding international productions, family entertainment and distribution. During his tenure, Universal significantly grew its' international distribution platform across all media and successfully launched Universal's family/animation banner, Illumination Entertainment. Universal also enjoyed several of the most profitable years in its history during this time, producing global smashes such as Paul Greengrass' The Bourne Ultimatum; Ridley Scott's American Gangster; Justin Lin's Fast And Furious; Phyllida Lloyd's Mamma Mia!; and Judd Apatow's Knocked Up alongside such culturally significant hits as Joe Wright's Atonement and Quentin Tarantino's Inglorious Basterds.
Prior to Universal, Linde simultaneously served as Co-President of Focus Features and President of its genre production unit, Rogue Pictures. Linde oversaw a diverse and highly acclaimed slate that featured Roman Polanski's The Pianist; Sofia Coppola's Lost in Translation; Fernando Mereilles' The Constant Gardener; as well as Ang Lee's Brokeback Mountain. During Linde's tenure at Focus, the company was honored with 53 Oscar nominations resulting in 11 Academy Awards. In 2008, Linde oversaw the successful sale of Rogue Pictures to Relativity Media.
Linde served as both Co-President (and Partner) of the acclaimed production company Good Machine, Inc. and President and founder of Good Machine International (GMI), beginning in January 1997. GMI handled the international distribution of such critical and commercial successes as Ang Lee's Crouching Tiger, Hidden Dragon (of which Linde was Executive Producer); Alfonso Cuaron's Y Tu Mamá También (of which Linde was Executive Producer); Joel and Ethan Coen's The Man Who Wasn't There; a trio of films from Zhang Yimou including the acclaimed Hero and Todd Field's critically received In the Bedroom. Films distributed by GMI earned six Academy Awards from 22 nominations, including two for Best Picture; and five Golden Globe Awards from 18 nominations. While at Good Machine, Linde also executive produced Todd Solondz's Happiness. In 2002, Linde and his partners sold the Good Machine companies to Universal Pictures and created Focus Features.
Linde joined Miramax Films in 1991 as Vice President of Acquisitions before being promoted to Executive Vice President and Head of Sales as the founding executive of Miramax Films International. While at Miramax, he oversaw the international distribution of such box-office bull's-eyes as Quentin Tarantino's Pulp Fiction; Woody Allen's Mighty Aphrodite; Wes Craven's Scream; and Anthony Minghella's multi-Academy Award-winning The English Patient.
Early in his film career, Linde directed the sales of more than 300 independently produced film, documentary and television titles as Vice President at Fox/Lorber. He also supervised sales of select international theatrical rights at Paramount Pictures.
Throughout his career Linde has consistently been recognized for numerous awards including The Will Rogers Motion Picture Pioneer of the Year, General Electric's Chairman's Award for Performance Turnaround, the Anti-Defamation League's Distinguished Entertainment Industry Award, the 21st Israel Film Festival – Visionary Award, New York Magazine: Best Of The Industry Award and the Gotham Award For Distinguished Achievement, among others.