Javier Fuentes León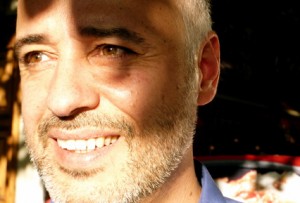 After graduating from Medical School in Peru, Javier Fuentes-León made a radical change in his life and moved to Los Angeles in 1994 to pursue a M.F.A. in film directing at the California Institute of the Arts (CalArts). His thesis film, Rooms, won the National Award for Short Films from the Peruvian government in 1997. In 2000, the National Theater of Peru considered his play Mr. Clouds among the best of the year and published it in the compilation "Dramaturgia Nacional 2000".
In the following years, Fuentes-León worked as the lead writer for two law-enforcement reality TV shows at the Telemundo Network in the U.S., subtitled films from major Hollywood studios into Spanish and worked as an editor of commercials and TV shows, including Rachael Ray's Tasty Travels for the Food Network, while focusing on his own writing and directing projects. His second short Gemini premiered at OUTFEST 2004 and screened at various international film festivals. The screenplay for his first feature Contracorriente (Undertow) won several prizes around the world in important venues such as the 2004 La Habana Film Festival and the 2005 Berlinale. A co-production between Peru, Colombia, France and Germany, Contracorriente premiered at the 2009 San Sebastian Film Festival, where it received the Sebastiane Award for best film with LGBT content, and since then has won over 50 awards in film festivals around the world, including Audience Awards at Sundance, Cartagena, Montreal, Miami, Chicago, Utrecht, Lima and Galway, as well as Jury Awards in Madrid, San Francisco, Seattle, Toulouse and Philadelphia, among many others. Contracorriente was also chosen as Peru's official submission for the 2011 Academy Awards and received a nomination as Best Latin American Film at the 2011 Goya Awards in Spain.
Currently, Fuentes-León is developing his next three projects: The Woman Who Feared the Sun (based on his play Mr. Clouds), a love story with touches of fantasy, which was invited to Film Independent's 2011 Screenwriting Lab and has garnered a lot of interest this year from U.S. and international production companies and sales agents at the 2011 Berlinale Co-production Market, the 2011 FIND Fast Track and the 2011 IFP's No Borders; The Elephant Disappears, a psychological thriller/film noir set in Peru, inspired by David Hockney's photo-collage "Pearblossom Highway" and by Julio Cortázar's short story "The Continuity of the Parks", which in 2011 won the prestigious production grant from the Peruvian Film Commission (approx. $200,000); and Sinister, a rock musical set in a restrictive society of the near future, for which Fuentes-León is writing the music as well.