Laura Kim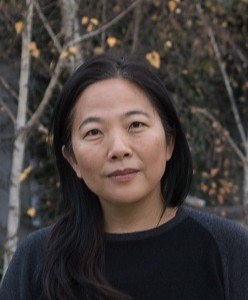 Laura Kim's company INSIDE JOB handles marketing + public relations services + distribution consultation for motion pictures during production, at festivals, for theatrical and awards campaigns.
INSIDE JOB is currently involved with Sarah Polley's STORIES WE TELL (Roadside Attractions) and Joshua Oppenheimer's THE ACT OF KILLING (Drafthouse).
Recent campaigns include ARBITRAGE, Academy Award®-nominated films ALBERT NOBBS, MARGIN CALL, and the Academy Award®-winner for Best Documentary UNDEFEATED, as well as Academy Award®-nominated films RESTREPO and WINTER'S BONE. Kim also consults for the Sundance Institute, amongst others.
In 2010, Kim and Paul Federbush co-founded Red Flag Releasing and have released a number of films including WE WERE HERE, NORWEGIAN WOOD and 8: THE MORMON PROPOSITION.
From 2003-2008, as EVP of Marketing for Warner Independent Pictures, Kim was responsible for marketing campaigns for films such as BEFORE SUNSET, MARCH OF THE PENGUINS, PARADISE NOW, and GOOD NIGHT, AND GOOD LUCK. Prior to that she worked on publicity/awards campaigns/festival launches for IN THE BEDROOM, THE PIANIST, AMERICAN SPLENDOR, MULHOLLAND DR., CAPTURING THE FRIEDMANS, BEING JOHN MALKOVICH, SHINE, THE SWEET HEREAFTER, HAPPINESS, MURIEL'S WEDDING, THE WAR ROOM among countless others. Her corporate clients included Sundance Institute, Good Machine, Strand Releasing, the Los Angeles Film Festival, IFP/LA (now FIND/FILM INDEPENDENT) and the Independent Spirit Awards. Kim also worked at Buena Vista Pictures Marketing, and for Warner Bros. as New England-area college representative.
Kim is a member of the Academy of Motion Picture Arts and Sciences and serves on the Board of Directors for Film Independent (FIND). Kim co-wrote "I Wake Up Screening: What to Do Once You've Made that Movie" with noted film critic John Anderson, which was released by Billboard Books.