Nancy Utley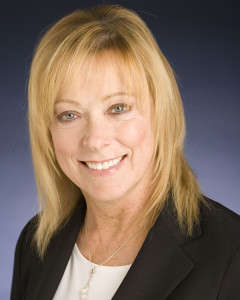 Nancy Utley was appointed President of Fox Searchlight Pictures in 2009 charged with jointly managing all aspects of the company including production, acquisitions, marketing and distribution alongside fellow President Stephen Gilula. Since 1999 when she was named President of Marketing and promoted to Chief Operating Officer in 2006, Ms. Utley has overseen some of Fox Searchlight's most successful films to date for a total of seventy-three Spirit® Award, fifty Golden Globe® and fifty-nine Oscar® nominations, including eleven nominations and a Best Actress win at the 83rd Annual Academy Awards®.
Upcoming releases include THE TREE OF LIFE directed by Terrence Malick and starring Sean Penn, Brad Pitt and Jessica Chastain; THE ART OF GETTING BY directed by Gavin Wiesen and starring Freddie Highmore and Emma Roberts; ANOTHER EARTH directed by Mike Cahill and starring William Mapother and Brit Marling; MARTHA MARCY MAY MARLENE directed by Sean Durkin and starring Elizabeth Olsen, Sarah Paulson, John Hawkes and Hugh Dancy; THE DESCENDANTS directed by Alexander Payne and starring George Clooney; and THE BEST EXOTIC MARIGOLD HOTEL directed by John Madden and starring Judi Dench, Maggie Smith, Tom Wilkinson, Bill Nighy and Dev Patel.  Past successful films include BLACK SWAN, 127 HOURS, CRAZY HEART, 500 DAYS OF SUMMER, SLUMDOG MILLIONAIRE, THE WRESTLER, JUNO, ONCE, LITTLE MISS SUNSHINE, THE LAST KING OF SCOTLAND, THANK YOU FOR SMOKING, SIDEWAYS, GARDEN STATE, NAPOLEON DYNAMITE, 28 DAYS LATER and BEND IT LIKE BECKHAM.
Prior to Fox Searchlight, Ms. Utley had worked since 1986 in a variety of capacities for Twentieth Century Fox, including most recently Executive Vice President of Marketing for Twentieth Century Fox Film. In that role, she oversaw all aspects of media, research, publicity and promotion for Twentieth Century Fox's theatrical releases. She also held posts as Vice President of Media, Senior Vice President of Media and Research, and Executive Vice President of Marketing, Media and Research.
During her tenure at Twentieth Century Fox, she worked on such films as: BIG, INDEPENDENCE DAY, THERE'S SOMETHING ABOUT MARY, THE STAR WARS TRILOGY SPECIAL EDITION, SPEED, the DIEHARD series, MRS. DOUBTFIRE, and WILLIAM SHAKESPEARE'S ROMEO & JULIET.
Ms. Utley came to Twentieth Century Fox from BBDO where she was Senior Vice President of New Business. Beginning her career at Grey Advertising in New York as an Assistant Media Director, she left eight years later as Vice President, Associate Media Director. Utley holds a Master's degree in Journalism from Northwestern University.  Ms. Utley has volunteered as a mentor for Film Independent's Project: Involve and Northwestern University's Externship Program.  Ms. Utley was named one of Ad Age's Top 50 Marketers in 2003, received the prestigious Step Up Women's Network Inspiration Award in 2007, was one of Ad Age's Top Entertainment Marketers in 2008 and was honored with the "Loop Award" by Lupus LA at the Orange Ball in 2009