Rodrigo Garcia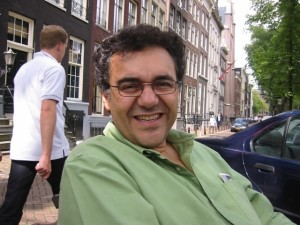 Rodrigo Garcia was born in Colombia and grew up in Mexico City. His credits as director of photography include Danzon (dir. by Maria Novaro);  Mi Vida Loca (dir. by Allison Anders) and Gia (dir. by Michael Cristofer). His features as writer and director are Things You Can Tell Just By Looking at Her (Fondation Gan Award, Cannes 2000), Ten Tiny Love Stories, Fathers and Sons and Nine Lives (Winner Locarno Film Festival, 2005).
Mr. Garcia also directed for the series Six Feet Under and The Sopranos. He directed the pilot episodes of the series Carnivale and Six Degrees, and was nominated for an Emmy for his direction of the pilot for Big Love. Mr. Garcia directed 21 episodes of the first season of HBO's acclaimed half-hour drama In Treatment, and also served as Writer, Executive Producer and Showrunner for the project.  Mr. Garcia also directed the feature filmPassengers, starring Anne Hathaway and Patrick Wilson.
Mr. Garcia wrote and directed two projects: a short film, Tired of Being Funny and a feature film, Mother And Child.  Mother and Child stars Naomi Watts, Annette Bening, Kerry Washington, Samuel L. Jackson and Jimmy Smits, and premiered at the 2009 Toronto International Film Festival. Tired of Being Funny stars John Mahoney and Lili Taylor, and made its premiere at the 2010 Florida Film Festival.