Rodrigo Garcia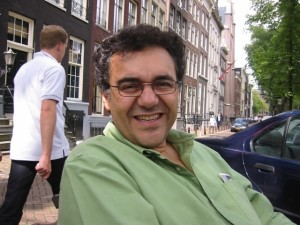 Rodrigo Garcia was born in Colombia and grew up in Mexico City. His features as both writer and director include Things You Can Tell Just By Looking at Her (Un Certain Regard Award, Cannes 2000; NHK Award, Sundance Film Festival 1999), Ten Tiny Love Stories, Fathers and Sons, Nine Lives (Winner Locarno Film Festival, 2005; Best Screenplay and Best Director nominations, Independent Spirit Awards 2006), Passengers starring Anne Hathaway and Patrick Wilson, the short film Tired of Being Funny starring John Mahoney and Lili Taylor, Mother And Child (Jury Prize, 2010 Deauville Film Festival; official selection Toronto, Sundance and San Sebastian film festivals) and Albert Nobbs starring Glenn Close (nominated for three 2012 Academy Awards).


Garcia directed for the series "Six Feet Under" and "The Sopranos", as well as the pilot episodes for the series "Carnivale" and "Six Degrees" He was nominated for an Emmy for his direction of the pilot for "Big Love".

 Garcia also directed 21 episodes of the first season of HBO's acclaimed half-hour drama "In Treatment", and also served as writer, executive producer and show runner for the project. Most recently he is co-founder of the YouTube Premium Channel WIGS, and creator of its original series 'Blue' starring Julia Stiles.