Tom Ortenberg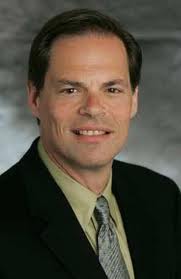 Tom Ortenberg is the CEO of Open Road Films, a new theatrical distribution company formed in 2011 as a joint venture between AMC Theatres and Regal Cinemas. Upcoming releases from Open Road include Killer Elite, starring Jason Statham, Clive Owen and Robert DeNiro and The Grey, directed by Joe Carnahan and starring Liam Neeson. Previous to starting Open Road, Tom founded One Way Out Media, an entertainment industry consulting company.  Tom spent over 12 years at Lionsgate Entertainment, opening their Los Angeles office in 1996 and serving as President of Theatrical Films until he left to take the same position at The Weinstein Company, where he served in 2009. Tom was responsible for the marketing, publicity, distribution and theatrical acquisitions for both companies.
Tom began his film career with Columbia Pictures in 1985, starting as an assistant in the accounts receivables department and rising to the level of Sales Manager before leaving in 1989 for Hemdale Film Corporation, makers of such films as Platoon and The Last Emperor, where he served as President of Distribution and Marketing before joining Lionsgate. During Ortenberg's tenure, Lionsgate produced, acquired and released a string of prestigious and provocative, commercial and award-winning hits, including Gods and Monsters, The Red Violin, Monster's Ball, Dogma, American Psycho, Girl With A Pearl Earring, Fahrenheit 9/11, 3:10 to Yuma, Open Water, Crash, the Saw horror film franchise and the Tyler Perry film franchise, among many others.
Tom led Lionsgate to unparalleled successes for an independent film studio, including annual theatrical box-office receipts of over $400 million. The first and only motion picture Tom handled at The Weinstein Company was "Inglourious Basterds," Quentin Tarantino's highest grossing film to date at the box-office. Under Ortenberg, Lionsgate received dozens of Academy Award nominations and several notable wins, including Halle Berry's historic Oscar for Best Actress for Monster's Ball and the Academy Award for Best Picture for Crash. Lionsgate also won numerous Golden Globe, BAFTA and many other Guild and Critics group nominations and awards.
Tom is a member of the Academy of Motion Pictures Arts and Sciences (AMPAS); is a Trustee of the British Academy of Film and Television Arts (BAFTA); and serves on the Board of Directors of Film Independent, sponsor of the Independent Spirit Awards and the Los Angeles Film Festival. Tom has been honored with the Leadership Award from the Hollywood Film Festival, among many tributes from various film festivals, and was listed #2 in the Indy Power Issue of The Hollywood Reporter.
Born and raised in Briarcliff Manor, New York, Tom graduated from Penn State University in 1982. It was while at Penn State that Tom recognized his passion for film, showing recent theatrical movies on campus to raise money for non-profit student organizations. Tom, Edie, and his three sons, Jason, Andrew and Cole, live in Santa Monica, CA.