Do I Need a Permit to Film in Los Angeles?

From the Film Independent Archives:
First posted in 2011, the question of whether a permit is needed (and how to go about getting that permit if so) to shoot in the entertainment capital of the world is one that always endures.
Do I need a permit to film in Los Angeles?
In a word: Yes. All filming activity must be permitted, even if you are filming on private property or in a public place. If you cannot produce the proper permits when asked by a city official or law enforcement representative, your production will be required to shut down.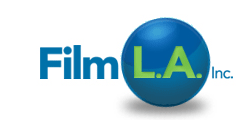 Film permits for the City of Los Angeles and most of LA County are administered by FilmL.A., a nonprofit agency created for the purpose of coordinating and processing permits for on-location motion picture, television and commercial productions. Some locations in LA County, such as incorporated cities like Beverly Hills, may fall outside of FilmL.A.'s jurisdiction and have their own permitting offices. For a list of areas whose permitting is administered by Film L.A., see the Areas Served section on the FilmL.A. website.
Permit Applications – What You Should Know:
FilmL.A. offers an online application process. Before you begin the application process, you should know up front that you must show proof of general liability insurance of $1,000,000 for shooting. There are no exceptions to this requirement.
✔ Applications for film permits must be received at least three days in advance of shooting, although more time is required if sign postings for street parking or street closures are requested.
✔ The basic application fee of $625 covers requests for up to 10 locations over a 14-day shooting period. Additional fees may apply for use of parks, beaches, roads, or county facilities. 
✔ As part of the application, you must list specific locations and the dates and times you wish to be there. The size of your cast and crew, the equipment that you plan to use, and any foreseeable community disturbances that your activities could cause all must be disclosed on your paperwork up front. 
✔ Any change to the permit once it is issued is considered a rider to the permit and incurs a $100 fee. 
✔ FilmL.A. will determine if you need a monitor, fire or public safety officer on set. If any of these personnel are required, you will be responsible for paying their set hourly wage and overtime if applicable.
✔ A one-time fee of $85 is charged for a mandatory city fire spot-check by a fire safety officer who may show up unannounced at any time on location to verify that you are complying with permit specifications.
Get more information or apply at www.FilmLA.com/filmmakers.

February 28th, 2013 • 6 Comments