'Sounds' Delightful: An Interview with the Wildfire Grant Winner

By Jennifer Kushner / Director of Artist Development
Nothing attests to the importance of post-production more than the well-known phrase "we'll fix it in post." But post-production can cost, and these costs can be magnified for independent filmmakers. Which is why we're pleased to announce the winner of our Wildfire Post-Production Sound Grant. The award was given to producer Sebastian Dungan for his film Afternoon Delight from first time writer/director Jill Soloway, and included a complimentary sound mix at Wildfire Post-Production Studios.
"Wildfire is so pleased that our sound grant was awarded to such an excellent film," said Leslie Shatz, co-owner of Wildfire Studios and re-recording mixer on Afternoon Delight. "It has been an absolute pleasure working with the Afternoon Delight team, and we look forward to continuing to support independent filmmakers in partnership with Film Independent."
We received a number of remarkable submissions, which made choosing a winner tough — we understand how valuable these grants are to independent filmmakers working with extremely tight budgets. That's why it's so rewarding to offer this kind of in-kind grant support to Afternoon Delight, a film we're proud to support. We're thrilled for Sebastian, Jill and their whole creative team that the film premieres tonight in US Dramatic Competition at Sundance. I had the chance to interview Sebastian and Jill before they headed off to Park City, and here's what they had to say:
1. Jill, how did the story of Afternoon Delight originate for you?
JILL: Afternoon Delight was originally conceived as a film called Father's Day about two housewives considering getting their husbands somewhat unspeakable Father's Day gifts from 'professionals'. I threw it in a drawer after thirty pages. When I went to the Sundance Film Festival in 2012 with my short, Una Hora Por Favora, I saw a few features that got me super motivated to finally make a full-length narrative of my own. I was actually back in my condo between screenings yanking these 30 pages out of obscurity and into something that I could be back with the following year.
2. You've worked a lot as a writer in TV. How was writing this script informed by that experience and training and/or how was it different?
JILL: Working in TV gave me tons of experience on set, but at some point I realized that if I wasn't responsible for every single detail I essentially had an out in terms of quality control. Even as a showrunner, I ceded control of casting, music, editing etc. to guest directors and network executives. I was interested in directing, but ultimately more interested in the idea that if I had someone to blame when things weren't right, I wasn't actually punching above my weight as an artist. Or truly growing. I had to be able to put my name on every aspect of a creative endeavor to honestly be able to challenge myself to get to the next level as an artist.
3. Sebastian, how did you two come to work together on this project? As a producer, what drew you to the project?
SEBASTIAN: Jill and I had met originally through my husband whose last name is also Soloway and who had contacted Jill on Facebook years ago when he was doing some genealogical research (turns out they probably are very distantly related). But the connection that led to the movie came later, when Jill ran into a mutual friend of ours and told her she had just finished a script and needed a producer. The friend knew I had recently had another film fall apart and was looking to put the money we'd raised for that into something else quickly. Jill sent over the script.
Mostly, when a script comes in it goes into a virtual pile in my inbox. But, whether it was our "family" connection or my respect for Jill as a writer from her television work, something made me take a quick peek. I was instantly hooked and read the whole thing and forwarded it on to my producing partner, who also loved it. Jill has such a strong voice: very funny in a grounded way but also a little bit mischievous, pushing to the edge of acceptability. That edge is so important because, unlike studio films, independent films have to be fresh and unexpected in order to get attention.
I found with Afternoon Delight that I was seeing a world and a character that I knew from my own life but who I'd never seen before on screen. The approach to telling her story was also new, although I couldn't put my finger on why. Jill later explained that she was inspired by the notion of a heroine's journey, that is more of a sinking down rather than a rising and that moves in a spiral rather than an arc. I thought that was really smart and perfect for this story.
4. What were the biggest challenges to getting the film made?
SEBASTIAN: It's always a miracle when a film like this gets made. For us, the biggest challenge was losing our original lead just days before we were to start prepping the film. When she backed out, we lost most of our financing. It was a blessing in disguise because it meant Kathryn Hahn could take the role of Rachel, which she was born to play. But as producers it was really nerve-wracking because we started shooting with less than half of our budget in the bank. I spent big chunks of every day we were shooting talking to other investors and working with our line producer to get creative about which vendors we could delay paying until more money came in.
The flipside was that, other than some very hot LA August days, production was pretty charmed. We mostly made our days, the cast were a dream across the board and everyone involved just felt so happy to be working on the project. It was also so great to be shooting in LA and to be able to go home to my husband and our daughter.
5. Working on a tight budget forces you to wear multiple hats and problem solve in creative ways. Was that your experience producing Afternoon Delight? Any stories from the trenches you can share?
SEBASTIAN: One of the key locations in the film was the office of Dr. Lenore, played by Jane Lynch. We looked at several possibilities that our locations manager came up with, but none felt quite right. I think it was Jill who realized that our office at 72 Productions would actually work perfectly. The problem was that our office building has a strong rule against filming, so we kept looking, without much luck. Jane's schedule meant we only had one very specific day with her, a Sunday that was also our first day of shooting. Finally, with that day coming up and no other good options, we decided we would risk it, hoping that nobody would be coming in to work in our building that day and that nothing would go wrong.
At the time, I lived around the corner from the office, so we knew we could base camp at my house, which would avoid needing honeywagons and all the attention they draw. Luckily, Kathryn didn't mind using my daughter's room as her dressing room. We put all the equipment, wardrobe, etc. onto one truck and parked it in my driveway and just shuttled the cast, crew and equipment back and forth in an inconspicuous van.
The most nerve-wracking part of the day was getting the dolly in. When I arrived with our skeleton crew, I went in first to make sure the coast was clear and then signaled them to move fast while I opened the locked doors. It was like a spy movie, complete with a cleaning crew that showed up unexpectedly. If they thought it was strange that a film crew was carrying equipment in at five in the morning, they didn't show it. All day I was nervous that we'd be interrupted by an angry landlord. But everything went off without a hitch. You definitely need luck on your side to make movies at these budgets.
6. Jill, Kathryn Hahn gives an incredible performance as a lost Silverlake housewife. How did you decide to cast her as your lead?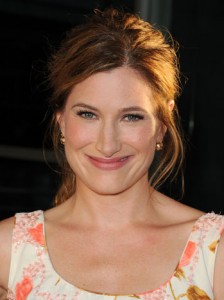 JILL: I'd loved Kathryn for years; I remember when I first saw her in Hung on Showtime and she really stood out. I saw her at the Farmer's Market in Silverlake the next morning and wanted to tell her how special she was but I was a little scared. I kept my eye on her career and always found her so different than most actresses.
She and I had a Skype after she read the script; her way into Rachel was so natural. Kathryn has this goofy openness where you just root for her. You even root for her doing kind of stupid things. You could easily see how she would want to take a stripper home. It was all right there in her heart and it was kind of undeniable that she HAD to be the one. At this point I feel like without Kathryn there would be no movie.
7. What kind of preparation did you do with your actors?
JILL: We didn't have a ton of time. Kathryn and I rewrote some dialogue together to make it more comfortable coming out of her mouth. The fact that when we were writing we were laughing so hard I was crying and embarrassed about the faces I was making was a good sign.
I also decorated a whole room in our production offices with a collage of the five movements of the film (I learned about breaking a film down into movements from Joan Scheckel's directing workshops). I would take actors through the five movements by walking them through the collage. In fact I took all department heads through the five movements. That allowed us to know when we were shifting from one mood/mode/light/color to the next, and we all got on the same page together. My art director, Jean Paul Leonard, made a map that tracked the emotional story of the film. The first movement was morning, then day, dusk and so on. These five moods applied to how the actors were channeling the story of the movie.
I also told all of the actors to watch as much John Cassavetes as possible. Kathryn watched Woman on the Verge of a Nervous Breakdown. There was something so voyeuristic in his movies. I was very clear before we started filming that I wanted to pull back the production entity and give the actors the rooms to work in, and the room to work.
8. There are some very emotionally raw and risqué scenes in this film. Was there a scene that was particularly challenging or scary for you as a director?
JILL: Continuing on the thread from the previous question, I knew before I even started filming that my job wasn't to get something that I wanted, but rather to create a crucible for magic. I remember saying that at our first crew meeting and having some of the crew look at me like I was nuts. But ultimately, that was the most exciting and risky thing for me to do as a director. And when I was able to do that the most, the incredibly raw and risqué things happened. It wasn't about writing edgy material for me, but instead providing the safe space where the actors — and all the technicians really — could go and play at the edges, to try things that frightened them and pushed them to grow.
9. When you and I spoke while you were in the editing process, you said that it took making the film to really understand what it was about for you. I think this is a pretty common experience for artists making more personal work because it tends to come out of an intuitive, organic creative process. Can you talk a little bit about that process and how you came to discover what was the heart of the movie?
JILL: When I first conceived of the movie it seemed to be a comedically high concept, straightforward and kind of sexy story about a mom rescuing a stripper. As I shaped the structure and identified the shape, the Heroine's Journey, which revealed itself to be about the mythic meeting of the Madonna and the Whore, and how both women needed the opportunity to integrate both of these notions within themselves. But as the moments and motifs truly became apparent, the film turned out to be about so much more—secret spaces—where we go when we have affairs (whether or not they are sexual or just inappropriate friendships), boundaries and uncomfortable needs—particularly the need to be seen.
10. Film Independent is very happy to be able to support Afternoon Delight with the Wildfire Post-Production Sound Grant. How are you approaching your sound design in general and how has it been mixing the film?
JILL: I am SO thrilled to be working with Leslie Schatz at Wildfire on the sound design on this film. When I first met him we immediately started talking about Cassavetes and how I was attempting to emulate and even channel some of his ideas about filmmaking.
In addition, because so much of this movie takes places inside of Rachel's head, I was so excited to hear from Leslie that there was a whole sound design tradition around what it meant to build the interior of someone's brain using sound design. In fact, in a couple of hours I get to go over to Wildfire and begin the process of really discovering this with hm.
The Post-Production Sound Grant came at exactly the right time in our production process. We felt so inspired by the confidence the grant gave us.
11. Sebastian, congratulations! You have two films premiering at Sundance this January: Afternoon Delight and the documentary Inequality for All. How does it feel? And what as a producer are you doing to get ready, and how will you leverage the festival exposure to benefit your films?
SEBASTIAN: How does it feel? At this point, it feels like I could sleep for a week. But seriously, it's amazing. I've been rejected by Sundance before, so to get two films in is a huge vote of confidence. Also, my partner and I were almost ready to throw in the towel this past year as we were feeling pretty beaten down by how hard it was to get films off the ground in the current climate. Now, to have two films going to the festival and getting picked as one of Variety's 10 Producers to Watch, it definitely feels like all the years of frustration were worth it.
Our first priority is finishing these two movies and getting them sold and released. But we've also got several projects lined up for 2013. I think its safe to say that we can use the Sundance leverage to help us get those made. If not, we've definitely got a new infusion of enthusiasm to carry us through the ups and downs that are an unavoidable part of being an independent producer.
Thank you both, and good luck at Sundance!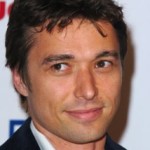 SEBASTIAN DUNGAN is a producer who has worked at Paramount Pictures and Warner Bros.-based Witt-Thomas Films. There, he was involved in developing such films as Three Kings and Insomnia. Independently he produced Transamerica, which was acquired and distributed by The Weinstein Company. The film received two Academy Award nominations, won a Golden Globe, and won both the Best Female Lead and Best First Screenplay at the Film Independent Spirit Awards. Dungan is a graduate of Yale University and a partner in 72 Productions, which has offices in Los Angeles and San Francisco.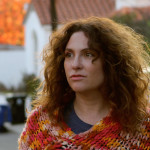 JILL SOLOWAY is a writer/director who recently completed production on her feature film debut, Afternoon Delight. She was a co-executive producer and writer on HBO's Six Feet Under, and executive producer/showrunner on HBO's How to Make it in America and Showtime's United States of Tara. Her short film, Una Hora Por Favora, premiered at the 2012 Sundance Film Festival. She authored Tiny Ladies in Shiny Pants, a hilarious/dirty/sad memoir hailed as a post-feminist manifesto for the next generation. Jill also created Sit N' Spin, a night of comedic monologues that has run for ten years in LA, plus the plays The Real Live Brady Bunch and Hollywood Hell House. She lives with her husband and two sons in Los Angeles.
Jill will be at our Directors Close-Up on March 6, where she along with her cast will share insights about working together on Afternoon Delight.
January 22nd, 2013 • No Comments