FESTIVAL FILMMAKER SPOTLIGHT: ARTURO PONS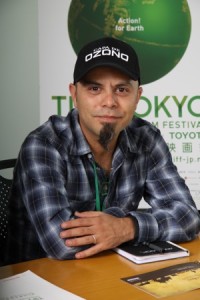 Director: Arturo Pons
Festival Entry: The Compass is Carried by the Dead Man
Narrative Competition
A young man and a dead man journey north through a subtly surreal desert landscape, picking up a wagonful of odd characters as they go in this darkly humorous satire of contemporary Mexico.
Directed By: Arturo Pons
Producer: Ozcar Ramírez González
Screenwriter: Arturo Pons
Cinematographer: Luis David Sansans
Editors: Artuto Pons, Paloma Lopez
Music: Edgar Barroso
Cast: Gael Sanchez Valle, Pedro Gamez, Ana Ofelia Murguía, Eligio Melendez, Luis Bayardo, Marco Perez
We asked director Arturo Pons about his filmmaking inspirations and the challenges in making The Compass is Carried by the Dead Man. Here's what he had to say:
Who are you and what do you do?
I just quit my job as a waiter in Barcelona last Saturday. This week I am moving back to Mexico, where I am from and I will be a teacher for Audiovisual Grammar at the Iberoamerican University. I love to skateboard and play drums. I don´t speak English well, only Spanish and Catalan.
Who were your early mentors in filmmaking?
The teachers that most influence me are Michel Gaztambide, Luis Aller and Xavi Puebla.
Who/what influenced your perspective and creative decisions for your Festival film?
I think I have both influences and references. I mean that Buñuel´s, Fellini´s, Kusturica´s, Kaurismaki´s, Breson´s and Roy Andersson´s movies has influenced me with the same spirit of making a movie, a spirit of joy. As a reference of how to make a movie (the shape of a film) I have all of them as a reference and also Resnais´s, Bergman´s, Kubrick´s and lots of movies. But also I have had the literature of Jorge Ibargüengoitia and Juan Rulfo present since the writing of the script until the final cut of edition.
What challenges did you face while making your film?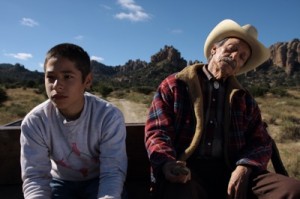 I was very focused on the shape that the film should had. I knew that I had a script with a particular narrative, so I concentrate a lot of technical and creative energy making the design of the shots to make the movie with the sensation of being lost, disorientated, isolated, with no destiny.
What's been the coolest experience with your film?
For me is a premise to have a good time while you are filming. If you and the crew don´t have fun making the movie it doesn´t worth to work on it. That is the most important job in this work, as a director, to look that everybody feels fine and enjoying what they are doing for your film.
What are you most excited to do/see at the LA Film Fest?
This is my second festival with a feature film, so I am very exited about it. I´ve always felt attracted to L.A.: the music, the people, skateboards, films; so how should I feel having the possibility to share my work there? I believe it´s going to be awesome.
Learn more about Arturo Pons at www.arturopons.com.
Check out The Compass is Carried by the Dead Man at the LA Film Fest at lafilmfest.com
June 14th, 2012 • No Comments