FIVE GEMS TO KNOW AT THE LA FILM FEST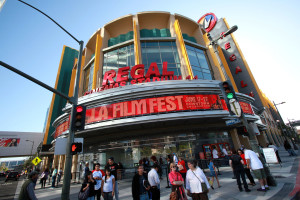 Festivals of any nature can be daunting to audiences but there are so many great things happening at the Los Angeles Film Festival that you shouldn't miss out. After all, the LA Film Fest is exclusively for everyone. Here are five gems to keep in mind during the Festival to make the most of your experience:
1. Summer Fun for the Price of Free
If "Free" is your favorite number you're in luck. We have great free events happening at the Festival, both movie screenings and conversations. The filmmaking community is invited to attend the Los Angeles Film Festival Keynote Address on the morning of June 16, made by Chris McGurk, Chairman of the Board and Chief Executive Officer at Cinedigm. At this year's keynote, McGurk will be addressing the Renaissance of Indie Film. You can attend by registering to AFCI Locations Show. (Registration is free.)
There are a number of free panels programmed for filmmakers including a Case Study from Canon with the key creative and technical minds involved in capturing Ron and Bryce Dallas Howard's latest project, a panel on online storytelling from FOCUS FORWARD examining the emerging film world on the web, a look into the immersive world of sound with Dolby, and a conversation with pioneer filmmakers taking filmmaking to (literally) new heights at Virgin America's In the Air and On the Go event. The Festival's Latin filmmakers will be discussing their own filmmaking experiences at Cafe Latino. Hear about how they're navigating their way through an increasingly global world.
Three retro screenings at the Festival will be filled with interactive fun for the audience. Dirty Dancing, E.T.: The Extra-Terrestial and Star Trek: Wrath of Khan will include components such as a Yelp! photo booth, Jose O'Malley's food truck, costume contests, dance lessons, a "bike-in" and audience giveaways. For more details on each event visit our Film Guide.
*Don't forget – most free events do require hard tickets which you can reserve at lafilmest.com.
2. Create Your Own Fest
With nearly 200 events to attend at the Festival, it's hard to only go to one. Why not create your own Festival and save some money? The Create Your Own Festival Package gives you the ability to buy 6 tickets for $70. We've pre-selected some film categories you might be into, but you can also choose your own selection.
Just not sure what to see? We've curated a list of some Don't Miss Films – visit lafilmfest.com/dont-miss-films to view trailers, read synopses and buy your tickets.
3. Downtown Deals
Festival pass holders can spend ten full days in downtown Los Angeles with the discounts their badges allow them. Save on your meals at a number of L.A. LIVE restaurants and even treat yourself to a bowling sesh at a discount. View all the downtown deals at lafilmfest.com. Film Independent members also receive discounts around downtown L.A. by showing their Film Independent Membership cards. Explore the area before or after seeing a Festival film and get to know the artistic merchants and restauranteurs near our Festival campus. Visit lafilmfest.com/membership to learn more about the benefits offered to Members.
4. Rush Line
No screening or event at the Los Angeles Film Festival is considered "sold out". If all advance tickets have been sold, there will be a Rush Line located outside the venue beginning one hour before scheduled start time. Those in the Rush Line will be admitted on a first come, first served basis and must have a voucher or cash on hand to exchange for a ticket. Fun fact: in 2011 all but 1 event admitted folks in the Rush Line!
5. Technology, man.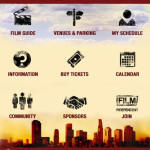 In case you forgot to write down your film's showtime or can't remember of a Downtown Deal location, we've got you covered with our mobile app. iPhone users can download the app by searching for Los Angeles Film Fest in the App Store. Droid users can view the full Film Guide on their screens by visiting lafilmfestival.quickmobile.net.
That's it! More information on everything Festival-related can be found on lafilmfest.com and make sure to follow us on Twitter @LAFilmFest for all the latest updates. See you downtown!
June 11th, 2012 • No Comments