FORUM FRIDAYS: How Indie "It Kids" Got Their First Big Break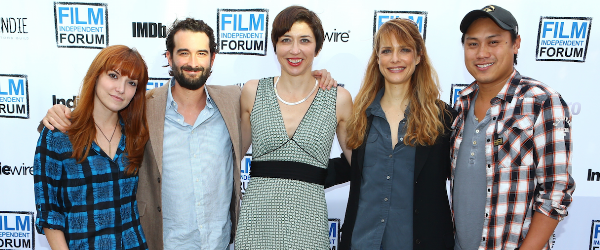 It reminded me of trying to convince my parents to let me do things.
—Lorene Scafaria on her first meetings in Hollywood
The only virtue we had was being stupid enough to keep making movies when everything in the universe was telling us to just go home.
—Jay Duplass on the ten years it took him to become on overnight sensation
There's no step-by-step guide to making a splash in the film business. Every successful director has his or her own tale of fits, starts and frustrations. Today's video of the Career Advice from Young Indiewood panel from the 2012 Film Independent Forum offers insights from "young indiewood" into how they learned the ropes of the film business as they made the leap from passion-driven solo projects to bigger-budget studio gigs. The experts: Dana Harris, Editor-in-Chief, Indiewire; Lorene Scafaria, writer/director (Seeking a Friend for the End of the World); Jon M. Chu, director (G.I. Joe: Retaliation); Jay Duplass, writer/director (Jeff, Who Lives at Home); Rian Johnson, writer/director (Looper); Lynn Shelton, writer/director (Your Sister's Sister).
As of October 25 this video is only accessible to Film Independent Members. Members may login to view this video and more at my.filmindependent.org.
Every year, the Film Independent Forum convenes esteemed filmmakers, producers, financiers, executives and other industry insiders to share their expertise and experience with filmmakers at all stages of their careers—many of whom are hungry for information and still struggling to get their films off the ground.  For the most up-to-date info about film financing, production, marketing and more, sign up for the 2013 Film Independent Forum, October 25-27. To watch all the videos from the 2012 Forum and receive an array of other benefits designed to help boost your filmmaking career, become a Member of Film Independent.
October 18th, 2013 • 1 Comment