MICHAEL BACON ON THE COMPOSER'S JOURNEY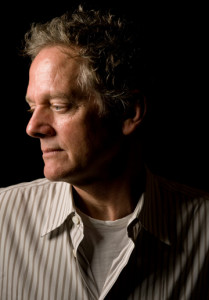 Last week, we talked to composer Michael Bacon about his musical direction for the film Downtown Express. We continue the conversation this week as he shares his journey from struggling singer-songwriter to a creatively fulfilling career as a musician.
You've been songwriting-for-hire since the early 70′s at Combine Music. Can you tell us what drew you into that career?
Well, I guess I saw myself at a very early age as a singer-songwriter. When I got to college in those days — the mid-60′s — there really wasn't a career path in that, but in a short amount of time there became a career path with the hippie movement and "do your own thing" [mentality].
I really didn't like college, but I loved playing in this little rock and roll band that I had. I was about to go back for my fourth year of college when this very old friend of mine who was playing in the music scene in Philadelphia was forming a new group and said, "Look, I want you to become the lead singer and songwriter." I just kind of said, "this is the right time," so I packed up all my stuff and never went back to college.
Within a very short amount of time our duo, Good News, was signed with Columbia Records and we played all over the world, including the second Isle of Wright Festival for a couple of hundred thousand people. Then the group sort of fell apart. I was offered a publishing songwriters deal in Nashville and also a record contract to Monument Records.
Combine Music [in Nashville] was kind of a dream situation for a songwriter. You got a salary and there was a 24-track state of the art recording studio in the basement. Whenever you wanted to record or demo a song, you got the A-team Nashville guys who were happy to come play for you. The actual place itself was a creative mecca. I did that for seven to eight years and I got some covers, but not really enough to keep the deal going so my wife and I left Nashville and came back to Pennsylvania.
It was hot in the middle of the disco era and I was a singer-songwriter. Eventually, I just sort of felt like it wasn't really going where I wanted it to go and my son was born. I'd always scored films concurrently with all the songs that I wrote. I started out kind of writing songs for films and eventually they wanted instrumental versions of the songs. Since I had a background in classical music (I played the cello and the oboe) I could do that. It sort of switched around from people wanting me to write songs to people wanting me to write scores. That took me through the 80′s and we moved to New York City.
I thought I would be singing and writing jingles, but the work that came back to me was more film scoring and television scoring so I followed that and got my first job. That led to another, which led to another and eventually I went back to college at Lehman College. I studied with John Corigliano, an Academy Award winning composer and certainly one of the top ten living composers of concert music, and kept my skills in orchestration and harmony and theory and composition going.
That was until the mid-90′s when my brother and I put our band together. I made a full circle back to being a singer-songwriter while keeping the film scoring thing going as well, so I consider myself really lucky.
It's definitely a rarity to get a salary as a working musician, congratulations on figuring that out!
Yeah it is, it's been a struggle. I think a lot of it is being in the right place and the right time. I think it's a more difficult world to face than when I first started in terms of the amount of work available, and the resources that are allocated toward an original film score are getting smaller and smaller. I still think there's a great opportunity out there, and I also teach film scoring at a college in NYC, the same college I went to. Part of my goal is to try to figure out how one would, if you're starting out in film composition, make a living.
While writing songs for films in Nashville, was that part of the deal at Combine?
Yeah, it was. What would happen is I had some friends who were filmmakers and knew I could write songs, and a lot of the early stuff I worked with was pretty dry stuff. For instance, I did a film series for one of the Midwestern colleges on the safe use of pesticides, for farmers, which is not exactly a go get 'em kind of project. But I wrote this song that was just kind of a funny song that wasn't exactly about pesticides, but it touched on that, so when the film opened it had this kind of cool song with really great Nashville players on it and it just took the film up to a different level. So I got sort of a reputation for being able to do that – write songs about strange subjects. I think that's when the work started to come to me, initially down in Nashville.
You definitely weren't limited by the story you were working under. Do you get to select projects or what do you look for when you're doing this now?
It's pretty much if a phone rings and someone's on the other end of the line. Most of the time you find out about the project and you see what the time-frame is and what the budget is and what your schedule is. I would say most people I know that are doing this take on a lot of jobs at one time. If you're pretty judicious and you're organized, you can keep a lot of projects going concurrently, which you kind of have to do.
Taking on so many projects at once, do you get specific directions from each director? How do you know where you're heading?
I have a mode of working that I've always used: if someone calls me up about a project and they say, "We're not doing sound editing until May, but we're just starting to shoot," I say "Well, I'll just start right now." I would rather be a generic part of a project than be something that's put on like an appendage at the end. I try to make all the temp music my temp. Even if [the project] is only at the point of a treatment, I'll have a conversation with the director and say, "Let me write an overture and see whether you think this music abstractedly might represent what you're trying to do with your show."
A lot of times — more times than not — the overture gets to be the theme, where parts of it become other themes within the show. I think that's a really good place to start rather than talking about what kind of music they want. I'd rather have a very short conversation about that and a longer work process of writing a piece of music that someone can respond to. Even if it's not what they want, by them saying "that's not what I want," you've learned something already. You're already further along.
—Jasmine Teran, Online Community Coordinator
Be sure to catch Downtown Express, which continues its run through Thursday, Aug. 30 at Laemmle's Town Center 5.
August 30th, 2012 • No Comments