NOW ACCEPTING SPIRIT AWARD SUBMISSIONS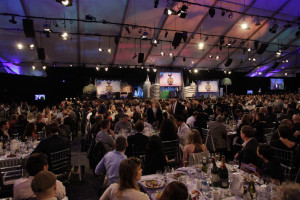 Film Independent is now accepting submissions for the 2013 Spirit Awards, set for its traditional pre-Oscar Saturday, February 23. The regular submission deadline is Tuesday, September 18, with the final deadline on Tuesday, October 16. Submission requirements, the official rules and regulations, frequently asked questions and, of course, the online submission form can all be found on SpiritAwards.com.
Awards are given in the following categories: Best Feature, Best First Feature, Best First Screenplay, Best Director, Best Screenplay, the John Cassavetes Award (given to the best feature made for a budget under $500,000), Best Male Lead, Best Female Lead, Best Supporting Male, Best Supporting Female, Best Cinematography, Best International Film and Best Documentary.
Filmmaker grants designed to support emerging filmmakers are also awarded. These include the Piaget Producers Award, Someone to Watch Award, Truer Than Fiction Award and the Jameson FIND Your Audience Award. Alas, dear filmmakers, you can't apply directly – nominees for these awards are submitted by leaders in the independent film community, giving nominated filmmakers the chance to receive unrestricted cash grants and industry-wide attention.
Now in its 28th year, the Spirit Awards was the first event to exclusively honor independent film. And with its laid-back ceremony and non-traditional hosts, our little awards show has gone on to become the vanguard event for the indie film community. Artists who've received industry recognition at the Spirit Awards first include:
Joel & Ethan Coen * Spike Lee * Oliver Stone * Ashley Judd * Robert Rodriguez * David O. Russell * Edward Burns * Aaron Eckhart * Neil LaBute * Darren Aronofsky * Spike Jonze * Charlie Kaufman * Hilary Swank * Marc Forster * Todd Field * Christopher Nolan * Zach Braff * Amy Adams * Lena Dunham * and many more!
Submissions close in just five weeks – visit spiritawards.com to see if your film is eligible and submit today.
August 14th, 2012 • No Comments