The Road to Park City: Take-off

By Erin Li / Project Involve Fellow & Director, To the Bone / @MsErinLi
Being in Park City with a film at Slamdance feels a bit surreal.
Several years ago, I decided to go skydiving to conquer fear. Not a fear of heights or a fear of jumping out of planes at 16,000 ft., but fear itself. This was one of many things that boosted my courage to ultimately change career paths and pursue my passion for filmmaking.
Soon after I moved to Los Angeles, I attended the annual pre-Slamdance dinner as a guest. I had never heard of Slamdance before, but I kept hearing how amazing it was. I booked a flight to Park City the following day.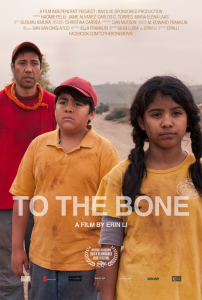 It was a blast – Slamdance had an underground, rebellious feel and films were accessible because they left a significant amount of tickets for the rush line. I remember thinking, "I want to screen a film here someday."
When I got the acceptance call from Anna Germanidi, Slamdance's filmmaker relations manager, my heart jumped out of my chest. I must've screamed pretty loudly because she said it was the greatest reaction she had all day.
I wouldn't be at Slamdance without Film Independent's Project Involve (PI) fellowship. I co-wrote the film and directed To the Bone through PI last year. Film Independent provided guidance from the treatment stage all the way through post-production, as well as funding for the film. I also met talented artists who I've since collaborated with on other projects.
It seems fitting that Slamdance's slogan this year is "No Limits. No Fear." For me, my decision to pursue filmmaking was like going skydiving again. And with each new film I embark on, it's like preparing for another skydive. Call me crazy, but that is part of why I love filmmaking so much.
No Limits. No Fear.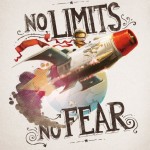 Erin Li focuses on originating, writing and directing character-driven, visually interesting and emotionally visceral films that expose audiences to under-represented worlds, people and ways of life – films that she hopes will entertain and inspire. Li's most recent film, TO THE BONE, tells the story of one preteen migrant farmworker who attempts to defy the status quo with unintended consequences for herself and her family. It was one of six films greenlit and commissioned by Film Independent to explore themes of California and democracy. Erin directed and co-wrote this film as part of Film Independent's Project Involve fellowship program.

Click here to learn more about Project Involve
January 21st, 2013 • 3 Comments