Shift and Adapt: Adventures in Documentary Filmmaking
#FINDForum 2012: Reality Bites – The Perils of the Doc
By Erikka Yancy / Documentary Producer / @yanseepants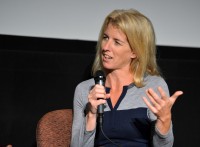 Several weeks ago, I had the unique opportunity to hear several of the finest women in documentary filmmaking at the Film Independent Forum. They came to talk about their experiences as filmmakers with tight budgets, working with regular human beings, while trying to craft a very specific story. It wasn't always easy, but what they all learned was the art of "shift and adapt."
Documentary is like improv for actors:
you have to be flexible, willing to say yes to changes and go where the story leads you.
Katie Galloway – co-director, Better This World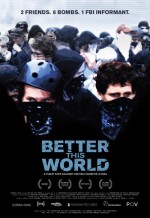 If you have not yet seen Better This World, what are you waiting for? It is phenomenal. The film looks at the cases of Bradley Crowder and David McKay, a pair of fledgling activists who were seized by the FBI at the 2008 Republican National Convention and charged with terrorism.
Their prosecution hinged on FBI informant Brandon Darby – a well-known former activist of the radical collective Common Ground. Darby initially agreed to participate with the documentary, but when he discovered the filmmakers were also following Crowder and McKay and getting their side of the story, he backed out.
Losing one of their main characters during filming, Galloway and co-director Kelly Duane de la Vega had to quickly readjust to keep their film intact. They hired a voice over actor to narrate official testimony given by Darby, used graphics to illustrate important parts of the narrative and fair used segments from a previously created story on the radio program, This American Life. The outcome is a seamless documentary that gives the viewer all sides of the story, leaving the door open for you to draw your own conclusions.
Rory Kennedy – director, Ethel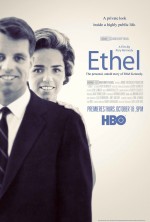 Rory Kennedy's biggest obstacle to overcome in the creation of Ethel, a documentary about her mother Ethel Kennedy, was her family. As is well known by now, she struggled with the idea of doing the documentary initially, but when her mother agreed to participate, she had no other choice but to move forward.
She was not prepared, however, for her mother not to answer questions asked during their marathon interview session. Rory says she also received a fair amount of teasing and ribbing from her brothers and sisters when it came time to interview them for their segments.
A long-time filmmaker and well versed in the twists and turns of documentary filmmaking, Rory used these obstacles and the eccentricities of her family and made them part of the film. One moment in particular – the moment when Rory asks about Daddy's [Robert F. Kennedy's] death – is especially touching and poignant. Ethel Kennedy becomes very quiet, responding to her daughter's question with silence before finally suggesting they move on. That silence is the best answer to a question in a documentary I have heard.
Amy Berg – director, West of Memphis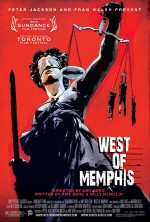 By now you're probably aware of Joe Berlinger and Bruce Sinofsky's devastating documentary Paradise Lost about the railroading and prosecution of the West Memphis Three: Damien Wayne Echols, who sat on death row, and Jessie Misskelley, Jr. and Jason Baldwin, both of whom had life sentences.
The Three were found guilty of the murder of three young boys in the early 1990s. The subject of several documentaries and an overwhelming amount of community support from everyday day folk as well as celebrities, their case became high profile as a result of the gross miscarriage of justice.
Unknown to anyone, working behind the scenes with their own detective were Fran and Peter Jackson – yes, that Fran and Peter Jackson. They were making a documentary with acclaimed filmmaker Amy Berg, who had spent six months working on a very specific narrative for the film. It was not looking good for Echols, Misskelley and Baldwin. They had maybe one month left of shooting in West Memphis, Arkansas and when they were done shooting there, they were done.
After a day of extensive notes on the film, Fran and Peter invited Amy over for dinner. In the car they let her know that the three men were going to be released (never mind the fact that they made her sit through hours of notes, but the information was not public yet)! They had very limited time to get into town, film the reaction, get interviews and finish the film fast enough to get it to Toronto for the festival. Shift and adapt became an internal mantra.
The ongoing joke throughout the panel was, "This isn't radio; if it goes off the rails you're screwed." Documentary is like improv for actors: you have to be flexible, willing to say yes to changes and go where the story leads you. You never know, you could have the next Ethel on your hands.
Watch the films for yourself:
November 15th, 2012 • No Comments