SYRIAN FILMMAKER ORWA NYRABIA DETAINED
UPDATE: Syrian Filmmaker Orwa Nyrabia Released from Custody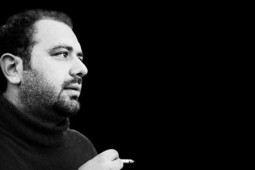 Film Independent joins the international film community in expressing our deep concern over the disappearance of Syrian documentary filmmaker Orwa Nyrabia. He is widely believed to have been arrested by the Syrian government, as part of a crackdown on pro-democracy artists and intellectuals.
We urge everyone in the Film Independent community to join the chorus of support for Nyrabia's safe and immediate release.
According to Diana el Jeiroudi, filmmaker, producer, co-founder of the DOX BOX Film Festival in Damascus and partner of Orwa Nyrabia:
"Syrian film producer Orwa Nyrabia disappeared this afternoon on on his way heading to Cairo at 5:00 pm, on August 23, 2012. I lost contact with him soon after his arrival at Damascus International Airport. According to Egyptian Airlines, he did not board the plane, which indicates that he was arrested by the Syrian authorities at the airport. Orwa Nyrabia, born in 1977, is a film producer and the director of the DOX BOX Film Festival in Syria."
Nyrabia has produced films in Syria, including for the French-German television channel, Arté. He has also served on the jury of the Amsterdam, Tehran, Leipzig and Copenhagen documentary film festivals. DOX BOX is the largest documentary film festival in the Arab world.
Lawrence Wright writes about Nyrabia in the New Yorker here: A Syrian Filmmaker, Disappeared.
August 30th, 2012 • No Comments