The Road to Park City: Free-falling Back to Earth

Project Involve alum Erin Li's film, To the Bone, showed at this year's Slamdance Film Festival. Erin shares the experience of being in Park City with a film of her own — from the pre-festival elation and anxiety of getting her film accepted in part 1, The Road to Park City: Take-Off, to the down & dirty nitty-gritty of DIY publicity in part 2, Poster Wars & Aftermath, and the post-fest aftermath free-fall here.
By Erin Li / Project Involve Fellow & Director, To the Bone / @MsErinLi
Going back to my original skydiving analogy, being in Park City at Sundance and Slamdance Film Festivals is like free-falling after you jump out of the plane. There are so many sights and sounds to take in, events to go to, people to meet and films to see, there's a bit of sensory overload. You just have to take it all in and enjoy the ride while it lasts.
Some of my favorite moments in Park City: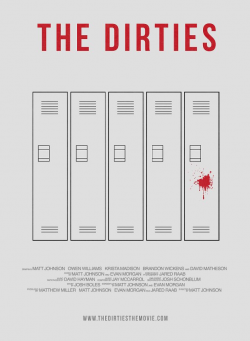 ★ Seeing The Dirties
There was electricity in the air after The Dirties debuted at Slamdance Film Festival. The film is about two best friends filming a comedy about getting revenge on the bullies at their high school, except one of them isn't joking. The fact that Slamdance programmed this film, before the tragic events at Newtown occurred, and subsequently decided to keep it on its festival slate, shows the perseverance of the festival and its programmers.
Discussion about the film continued well beyond the screening's Q&A – at the condo where I was staying, on the bus the next morning and the day after, etc. I hope the film will obtain distribution and continue fostering important dialogue on bullying and violence in schools.
★ Meeting a journalist from "Kultura," who traveled all the way from Russia to interview filmmakers in Park City. Her next stop: Berlin International Film Festival.
★ Attending the APA Filmmakers Experience in Park City – honored to be in the company of such talented Asian-American filmmakers.
★ Watching Emanuel and the Truth About Fishes at the Sundance Film Festival – a beautifully shot, mesmerizing film.
★ Catching Linsanity: Waiting in line to see films at Sundance is a rite of passage. I was very curious to see Linsanity, and it's the only film I rushed in Park City this year.
It warmed my heart, especially as an Asian-American and JLin fan, to see such a diverse audience lined up at 7:30am in the morning to see the documentary. I also got to meet one of the producers, Allen Lu, who happens to be a fellow Carnegie Mellon alum (there are not many of us on the west coast, so I gotta plug some Tartan pride).
Lin's story is truly inspiring and I'm looking forward to people seeing this crowd-pleasing documentary in theaters across America (fingers crossed).
★ Reuniting with Film Independent, who sponsored To the Bone, at their reception.
★ Catching the Invisible Light: FIND Project Involve fellows and repeat collaborators Susumu Kimura (editor), Christina Carrea (cinematographer) and I submitted Catching the Invisible Light to the Focus Forward / GE competition, which ended up being a semi-finalist. It was inspiring to watch the top five films and meet some of the jury members at the awards ceremony.
★ Paying it Forward: While I was putting up To the Bone flyers, I met a high school student who happens to be a budding filmmaker. She asked me for advice and I told her what many filmmakers have told me: "Pick up a camera and go make a film."
★ Paying it Forward, Part 2: Park City has got to have some of the nicest bus drivers in the U.S. – I'm sure they got asked the question, "Do you go to Main Street?" a thousand times every day. The bus driver pictured wanted to attend Shorts Block 1 but had to work, so I gave her a screener.
★ I was especially excited for mature-beyond-her-years actor, Naomie Feliu (lead actor in To the Bone as "Valencia") and her mother, Alma Coronado, because it was their first time in Park City. Naomie knocked it out of the park for her first filmed interview. Special thanks to publicists Sylvia Desrochers, Tiffany Bair Wagner and Jasmine Davis of BigTime PR for their work and help with arranging interviews and reaching out to the press.
★ Dreams Come True: It was a dream come true to return to The Gallery screening room at Treasure Mountain Inn to screen To the Bone in the company of such unique, compelling films in the Shorts Block 1 program at Slamdance.
★ Last but not least, the Slamdance Awards ceremony epitomized the festival's rebellious, underground, independent spirit. As each award-winner was announced, the room roared with applause and shouts of congratulations from fellow filmmakers and programmers.
It's hard to describe the spirit of Slamdance – the heart, love and community is something you have to experience firsthand.
What an adventure! Great films and good times with friends old and new… I'll be back.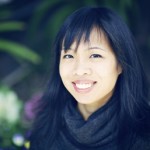 Erin Li focuses on originating, writing and directing character-driven, visually interesting and emotionally visceral films that expose audiences to under-represented worlds, people and ways of life – films that she hopes will entertain and inspire. Li's most recent film, TO THE BONE, tells the story of one preteen migrant farmworker who attempts to defy the status quo with unintended consequences for herself and her family. It was one of six films greenlit and commissioned by Film Independent to explore themes of California and democracy. Erin directed and co-wrote this film as part of Film Independent's Project Involve fellowship program. Li is curently developing a feature, COFFIN SCHOOL, about a recently transplanted Chinese grandmother who enrolls in a school that claims to teach people how to start life anew.

Click here to learn more about Project Involve
February 7th, 2013 • No Comments