Advertise
Highlight your brand in front of a focused community of filmmakers and film lovers, as well as top entertainment industry professionals.
Please refer to the below rate cards for details on advertising space available through our websites and email messaging. Direct all inquiries to Natalie Rodriguez Coscia at 310.432.1254 or nrodriguez@filmindependent.org.
Please note special advertising rates apply during awards season, October 1 – March 1.
Filmindependent.org Website Advertisements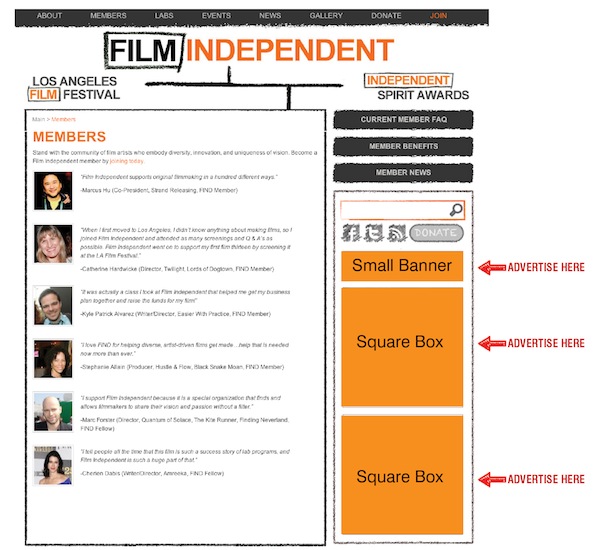 Film Independent Targeted Email Advertisements