Josh Welsh, President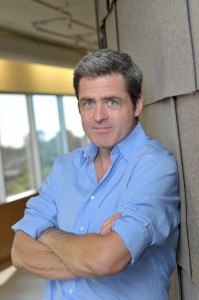 Josh Welsh is the President of Film Independent, the nonprofit arts organization that champions independent film and supports a community of artists who embody diversity, innovation, and uniqueness of vision. For more than a decade, Welsh was responsible for the overall design, strategic planning and implementation of all of Film Independent's Artist Development programs. They include Filmmaker Labs for Directors, Screenwriters, Producers and Documentarians, Fast Track, Project Involve and the Grants Program. Welsh designed the curriculum for all the Filmmaker Labs and oversaw the selection of all Fellows from 2001 until 2012.
Welsh also ran the Fast Track film financing market that takes place during the Los Angeles Film Festival. This highly selective market is open to established, as well as up-and-coming, filmmakers with exceptional projects still seeking funding. Projects that have gone through the program include Amreeka, Burn, Call Me Kuchu, C.O.G., Frozen River, Miss Navajo, Natural Selection and On the Ice. In addition, Welsh served as the year-round industry liaison for filmmakers in the Artist Development programs, connecting them with agents, managers, producers and other industry professionals who can help advance their careers.
Welsh administered Film Independent's Grants program, which includes Donor Named Fellowships, Sloan Producers Grants and in-kind grants, totaling approximately $250,000 annually. In 2009-2010, he oversaw the Netflix FIND Your Voice program, and was instrumental in developing a partnership with Fox Studios to create the Fox Writer's Intensive, a highly selective writer's initiative that introduces experienced writers with unique voices and backgrounds that reflect diverse perspectives to a wide range of Fox staff writers, showrunners, directors, screenwriters and creative executives.
Prior to working on Artist Development, Welsh was in Film Independent's Programming Department where he helped select films for the Festival Buzz, Documentary Buzz, and New Visions screening series. He worked with the nominating committees for the Spirit Awards, as well as the special committees that award cash grants at the awards. He has served as a thesis advisor in UCLA's graduate producing program, been a judge for UCLA's Screenwriting Showcase and the Outfest Screenwriters Competition, a juror for the Indian Film Festival of Los Angeles , and spoken on numerous panels and at film schools.
Before moving to Los Angeles, Welsh earned his Ph.D. in philosophy from Johns Hopkins University and a BA in Philosophy from Kenyon College. He lives with his wife Bonnie Gavel and their daughter Isla, and in his spare time he is lead singer in the alt-country band Meatyard, whose second album, Sweet Old Green Life, came out in 2010.
Contact Josh Welsh: jwelsh@filmindependent.org