Sloan Producers Grant Recipients
 2012 SLOAN PRODUCERS GRANT RECIPIENTS 
Unmanned
A young Air Force drone operator struggles to balance the stresses of going to war for the first time with the challenges of being a good father and husband, as he commutes each day between suburban family life and the war he fights by remote control.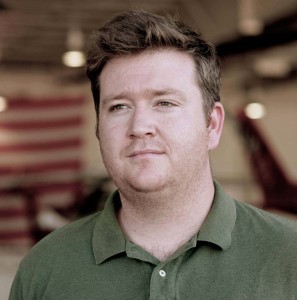 Casey Fenton, Producer
Casey Fenton is an independent producer in Los Angeles and an alumnus of the American Film Institute. Prior to his work in narrative fiction he founded the West End Media Center, a digital media training and production center in the San Francisco Bay Area as well as NextGen TV, a youth-run television channel on regional Comcast cable. While at AFI he was awarded a scholarship from the Hollywood Foreign Press for his accomplishments as a Producing Fellow. He is currently producing content for both the web and television. While at AFI, Fenton produced the Unmanned short, which played at several festivals, including Tribeca and AFI Fest. He was recently recognized at Tribeca as a member of the Panavision-sponsored New Filmmakers Panel, part of the Tribeca Talks series. Fenton also participated in Film Independent's 2012 Fast Track program.
---
 2011 SLOAN PRODUCERS GRANT RECIPIENTS 
El Diablo Rojo
Called down to investigate a mysterious disappearance of fish in the Sea of Cortez, a marine biologist and his team discover a super swarm of "El Diablo Rojo" squid and must risk their lives to prevent a looming ecological catastrophe. Based on true events.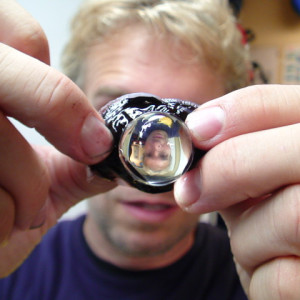 Brent Hoff, Writer/Director/Producer
Brent Hoff is the editor and co-founder of Wholphin DVD where he films drunk bees, crying competitions and illegal trans-border volleyball matches. Before that he authored Mapping Epidemics, a book on pandemic disease transmission, made TV at The Daily Show, VH1 and Nickelodeon, and wrote articles about squid. His first feature script about the last days of Ol' Dirty Bastard is currently in production. Hoff was a member of the Sundance 2010 Shorts Competition Jury.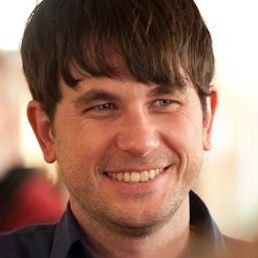 Malcolm Pullinger, Producer
Malcolm Pullinger is an Emmy-nominated filmmaker based in San Francisco. He produced and edited critically-acclaimed Winnebago Man, which was released theatrically in 2010. He also produced and edited the Gotham-nominated film Following Sean. He has produced for PBS and Channel 4, and has created programming for various political and nonprofit campaigns, including Al Gore's Alliance for Climate Protection and the Democratic National Committee. Todd Hagopian (Producer) is an independent producer based in New York. Prior to founding Ocean Size Pictures, Todd attended the graduate writing program at Columbia University Film School and produced two low-budget independent features.
---
2010 SLOAN PRODUCERS GRANT RECIPIENT
Valley of Saints
The story of a young Kashmiri boatman who tries to flee his war-torn, environmentally devastated homeland.  When his escape crosses paths with a mysterious female scientist, their tenuous romance forces him to choose whether to abandon his fragile community or stay and rebuild.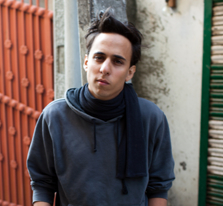 Nicholas Bruckman, Producer
Nicholas Bruckman is a New York-based film and media producer. His directorial debut, La Americana, won 7 awards at over 30 international film festivals and broadcast in the U.S., Europe and Asia.  As part of the film's outreach campaign, Bruckman speaks at leading policy organizations and universities on immigrant rights and immigration reform. Bruckman's additional producer credits include Bronx Princess (POV 2009) and The New Recruits (PBS 2010).  In addition to independent film, Bruckman produces corporate media projects around the world for Fortune 500 and nonprofit clients.  He has worked as a producer in countries including Bolivia, Venezuela, Israel, Kuwait, the UK and India.
Bruckman is an alumnus of the IFP Rough Cut Labs and Independent Film Week.  His work has been funded by numerous foundations including NYSCA, Cinereach, and The Fledgling Fund.  Bruckman was recently named a 2010 Film Fellow by the New York Foundation for the Arts.
Bruckman is a graduate of the New Media department at SUNY Purchase.  His thesis film on Kashmir earned him the Statewide University Chancellor's Award.
---
 2009 SLOAN PRODUCERS GRANT RECIPIENTS 
Future Weather
When her flaky single mom runs away from home, a 13 year-old loner struggles to sustain her dream of saving the planet from climate crisis while searching for a safe place to put down roots.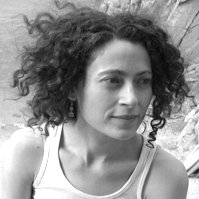 Jenny Deller, Writer/Director/Producer Jenny Deller is a writer, director and actor living in Philadelphia. Her feature-length screenplay Future Weather won the 2009 Showtime Tony Cox Award for Best Screenplay at the Nantucket Film Festival. In 2009 the project was the recipient of the Film Independent Producers Grant from the Alfred P. Sloan Foundation. Future Weather was also a finalist for the 2009 Netflix FIND Your Voice Film Competition. A recipient of a National Endowment for the Humanities Young Scholars grant, Deller has been writing fiction for over twenty years, and directing theater and film since attending high school at the Illinois Math & Science Academy. She has directed and edited eight short films, including documentary video series for Drew University and Anthropologie, where she served as Senior Copywriter. After graduating with avself-designed major in writing, acting, and directing from Lewis & Clark College, Jenny went on to study acting at the American Conservatory Theatre in San Francisco, and in New York at the Ward Studio Meisner Program and American Mime Theater. Her appearances include Law & Order and several Off-Broadway productions including Romeo & Juliet. Deller was selected to participate in the 2009 Film Independent Screenwriters Lab and Producers Lab.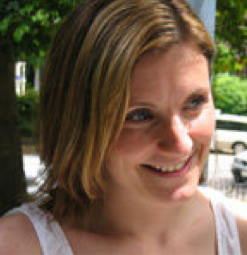 Kristin Fairweather, Producer 
Kristin Fairweather has worked in local politics and public finance in Philadelphia for the past ten years, managing public relations campaigns as well as large field efforts for local politicians – an experience that translated well to film production. Before going to work at both local and state levels in public finance and elective politics, she received her Masters in Government Administration from the University of Pennsylvania. In 2007, Fairweather launched the Philadelphia franchise of Metropolitan Moms, a service that organizes trips and cultural activities for moms and babies. As a producer, her entrepreneurial savvy has aided in development and marketing for Future Weather and will play a crucial role in managing pre-production. She was instrumental in producing Save the Future, Deller's companion-short to Future Weather for the Netflix FIND Your Voice Film Competition. Kristin was selected to participate in the 2009 FIND Producers Lab.
---
2008 SLOAN PRODUCERS GRANT RECIPIENT
The Man Who Knew Infinity
The story of Srinivasa Ramanujan, a poor Indian Brahmin who was a self-educated mathematical prodigy considered one of the greatest minds of the twentieth century.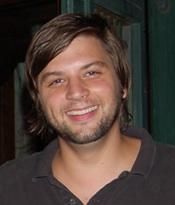 Jim Young
Jim Young runs Los Angeles-based independent production and development company Animus Films, which he launched six years ago. While at Animus, he produced the acclaimed documentary Year of the Bull, which aired on Showtime Networks. Young produced the thriller Homecoming, starring Mischa Barton and Jessica Stroup which aired on Lifetime and will be released via Paramount shortly. He more recently produced the dark comic thriller Don McKay, starring Thomas Haden Church, Elisabeth Shue, and Melissa Leo. The film was recently released theatrically by Image Entertainment. He is also currently developing many projects with independent companies and studios, including The Mark Gordon Company, Tollin Productions, Varsity Pictures, National Geographic, Underground Films, Untitled Entertainment, Pressman Films, Mandalay Entertainment, and Ruby Films. Previously, Young was a creative executive at actor Bill Paxton's American Entertainment Company, and worked on the film Frailty (released by Lionsgate) and the development of various projects for studios such as Universal, Disney, Revolution, Screen Gems, and HBO.
---
2007 SLOAN PRODUCERS GRANT RECIPIENT
Basmati Blues
A young American scientist sent to India to promote a new kind of genetically modified rice quickly finds herself wrestling with the real world effects of her work and the affections of two very different local suitors.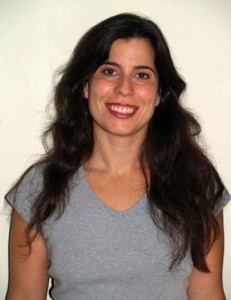 Monique Caulfield
Monique Caulfield comes to Basmati Blues with 8 years of experience in the creative development of scripts. An entrepreneur, she is the founder of a manufacturing and marketing firm dedicated to socially and environmentally sustainable products. Starting with $5,000 in seed money, she established distribution in nine countries and manufacturing facilities on three continents. Caulfield sold the company and now focuses on producing films. She is the recipient of Film Independent's first annual Sloan Producers Grant.
SPONSORED BY