ALUMNI NEWS: 2012 LA Film Fest Edition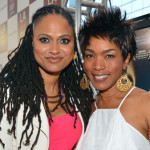 With dates for next year's LA Film Fest locked (save-the-date: June 13-23, 2013), and film submissions for next year now open (early-bird deadline: Dec. 7), we thought it time to check in on some Festival alumni from this year.
Who's making news? Who's gotten distribution? Which Festival film can you watch in theaters soon—this weekend, perhaps? Read on to find out.
Now Playing: Middle of Nowhere (Gala Selection)
Coming to Los Angeles theaters this weekend is Middle of Nowhere, Ava DuVernay's powerful, award-winning portrait of a strong woman contending with conflicting feelings of love, guilt and inconvenient desire when her husband is sentenced to eight years in prison. If you missed the Gala screening at this year's Festival—or if you just want to see this poetically moving film again—now's your chance.
Middle of Nowhere opens today at the Rave Bridge in Los Angeles and the newly opened Sundance Sunset in Hollywood.
Now Playing, Distribution: The House I Live In (Summer Showcase)
Also opening in LA theaters today is Eugene Jarecki's award-winning documentary The House I Live In, exposing the monumental failure of the War on Drugs. Featuring eye-opening interviews with prison guards, judges, cops, The Wire producer David Simon and historian Richard Lawrence Miller — who shows how the persecution of specific drugs goes hand-in-hand with the persecution of specific racial groups — Jarecki's moving and revelatory film suggests that our governmental solutions may be the real crime.
Abramorama is handling the film's theatrical release, while SnagFilms has acquired domestic distribution rights; digital distribution is expected to cover key VOD platforms and an eventual ad-supported release on snagfilms.com.
Nomination: Paraíso (Short Film Competition)
Paraíso was one of eight titles shortlisted yesterday for the Documentary Short Subject for the 85th Academy Awards. Directed by Nadav Kurtz, the film centers on three immigrant window cleaners who risk their lives every day rappelling down some of Chicago's tallest sky-scrapers. Paraíso reveals the danger of their job and what they see on the way down.
Distribution: Dead Man's Burden (World Premiere, Narrative Competition)
Cinedigm Digital Cinema Corp. recently acquired North American distribution rights to Dead Man's Burden, which also premiered at this year's LA Film Fest. Writer/director Jared Moshé's stunning debut is a tense, classically crafted western set in the aftermath of the Civil War, about a struggling family in the lethal grip of a war of their own.
Cinedigm's theatrical distribution will begin in 2013, with subsequent roll out across on-demand, digital and DVD.
Distribution: It's a Disaster (World Premiere, Summer Showcase)
Oscilloscope Laboratories has acquired North American rights to Todd Berger's comedy It's A Disaster, which premiered at this year's LA Film Fest in June. The specialty distributor plans both a theatrical and digital release early next year.
Writer/director Todd Berger's witty comedy captures four Angelino couples who get so involved in their messy relationship issues, betrayals and personality meltdowns during Sunday brunch, they hardly notice the apocalypse is literally knocking on the front door. Presenting a fresh take on the disaster film, It's A Disaster showcases an expert comic ensemble featuring David Cross, Julia Stiles and America Ferrera.
October 12th, 2012 • No Comments