COMMUNITY NEWS: DVDs, Emmys & TIFF, Oh My!
You can tell the Fall film season is in full swing: Telluride's secrets have been revealed, Venice's Golden Lion has been awarded and Toronto is still going strong with six more days. And if that didn't tip you off, the soon to be released slate of non-"blockbuster-y" films letting you know awards season is just around the corner would. Indeed, a week after Toronto calls it a night, the Emmys come to town.
Film Independent's community of Members and Fellows are right in the thick of it, from new releases to screenings at Toronto, and even an Emmy nod: Robin Daniels (Project Involve fellow, Film Independent member) was nominated for an Emmy for her Pico Youth and Family Center PSA.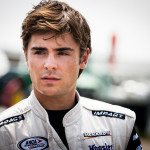 At TIFF: At Any Price, directed by Ramin Bahrani (Someone to Watch grantee)
Zac Efron, Dennis Quaid and Heather Graham star in this drama from acclaimed director Ramin Bahrani (Chop Shop, Goodbye Solo), about a rebellious son whose dreams of becoming a professional race-car driver are derailed when his father's farming empire becomes the target of a high-stakes investigation.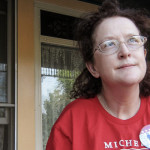 At TIFF: Janeane from Des Moines, directed by Grace Lee (Documentary Lab fellow, Film Independent member)
In this documentary, a conservative Iowa housewife's personal and political convictions are severely tested as she seeks answers from the Republican presidential candidates leading up to the 2012 Iowa Caucuses.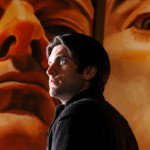 At TIFF: The Time Being, produced by Kevin Comer (Producing Lab fellow)
In this suspenseful drama from first-time writer-director Nenad Cicin-Sain, a struggling young artist (Wes Bentley) accepts a series of bizarre commissions from an eccentric, dying millionaire (Frank Langella) who may be trying to either help further his career or destroy his life.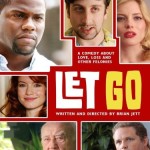 On DVD & VOD: Let Go, written/directed by Brian Jett (Film Independent member)
Parole Officer Walter Dishman (David Denman) is married to a seemingly perfect wife, but as his youth and independence slip away, he feels increasingly trapped by domestic bliss. But when three eccentric ex-convicts are placed under his supervison, it is just the inspiration he needs to turn things around.
Screening: Encuéntrate, written/directed by Michelle Rivera-Huckaby (Film Independent member)
In this short, Anaïs alienates herself from her family, her culture and the spiritual teachings of her grandfather because of issues she has with her mother. The death of her grandfather brings her face to face with everything she ran away from resulting in Anais discovering a secret. Will she learn the importance and strength of forgiveness, family, faith and love?
Encuéntrate is screening at the Landmark Theater (10850 W Pico Blvd, Los Angeles) from Monday, September 10 through Wednesday, September 12 at 11:00 am and 11:30 am each day.
September 10th, 2012 • No Comments