INDIE FILM GUIDE: WHAT TO SEE AFTER THE DARK KNIGHT RISES
By Cherita Smith / Web Coordinator / @lafemmecherita
The Dark Knight Rises tomorrow, and will probably dominate your local theater screens for the rest of the summer. And you will go see it, probably multiple times. But what to see when you've exhausted yourself on Christopher Nolan's Batman adieu? Why not check out one of these LA Film Fest alums being released in the next week:
Release Date: Friday, July 20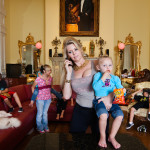 The Queen of Versailles
There's the fictional Bruce Wayne, and then there's this real-life billionaire real estate mogul and his trippy wife. When their plans for constructing the world's largest home are halted by the 2008 economic collapse, this flamboyant couple must reconcile their grandiose dreams with new financial realities in Lauren Greenfield's award-winning documentary.
Release Date: Wednesday, July 25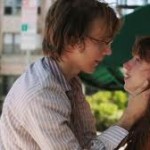 Ruby Sparks
Paul Dano stars as a young novelist who achieved phenomenal success early in his career, but is now struggling with his writing — and with his romantic life. Until he creates a character named Ruby. When he finds Ruby sitting on his couch a week later — live in the flesh — he is beyond flabbergasted that his words have turned into a living, breathing person.
Release Date: Friday, July 27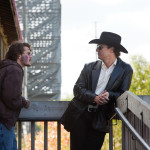 Killer Joe
In this twisted dark comedy based on Tracy Letts' play, William Friedkin serves up a heaping murder story only a Texas-sized plate can hold. Matthew McConaughey shines as Joe Cooper, a dirty cop hired to take out the hated matriarch of a trailer park family for her $50,000 life insurance policy in this audacious, sexy thriller that will make you gasp while wanting some deep-fried cookin'.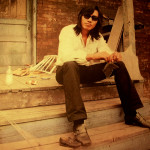 Searching for Sugar Man
Rodriguez might be the best singer-songwriter you've never heard of. Despite recording two albums of incredible music in the early '70s, the Mexican-American musician never found success at home. Strangely enough, Rodriguez became and remains a nationwide sensation in South Africa. When fans seek to solve the mystery of what became of this great talent, they find a truth much stranger than any of the legends that have been passed down over the last 40 years.
July 19th, 2012 • No Comments