The Fi Hall of Fame: Going Green on Indie Film Sets
Film Independent is currently in the middle of a Matching Campaign to raise support for the next 30 years of filmmaker support. All donations make before or on September 15 will be doubled—dollar-for-dollar up to $100,000. To kick off the campaign, we're re-posting a few of our most popular blogs. The below piece originally ran in 2019. Thanks to author Meri Hilalian.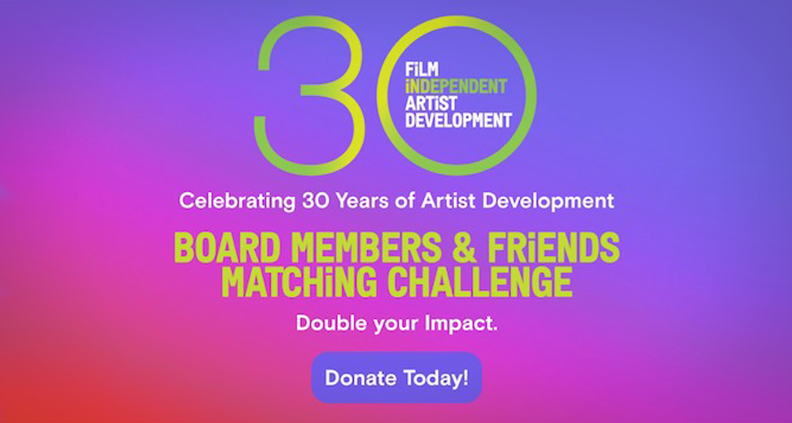 A film set is a remarkable place, with infinite possibilities: a societal microcosm full of creative craftspeople performing their individual roles. Everyone on set plays their part and works hard (making movies is hard work, after all) to create a smooth workflow and contribute to their project's success. But too often, film sets are also incredibly wasteful places—from discarded plastic bottles to leftover food, inefficient energy use, idling vehicle emissions and more.
Fortunately, things are changing thanks to sustainability organizations and studio leadership initiatives helping to make productions more environmentally friendly. Just remember: consistent small changes add up to a big impact. With more conscientious planning, sensitivity and a little bit of effort—not to mention a designated "sustainability leader" on hand to keep people accountable—we filmmakers can help to build an enduring culture of "The Green Set."
Founder of leading film industry sustainability organization Good Planet Innovation, Michael Kaliski recently spoke to us about equipping indie filmmakers with useful tips and advice regarding sustainable productions and practices.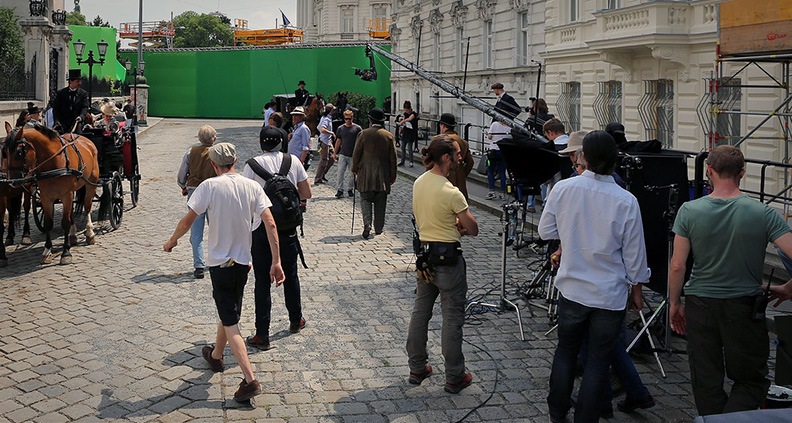 Crucially, the call to make a film set greener needn't necessarily come from the top. "Someone on the team can push this [message] forward to production," said Kaliski. It's time, he said, for Hollywood's wasteful ways to be a thing of the past. "If we imbue our culture, our community and productions with these ideas, we can actually make a real impact."
One example of creating positive impact within the community: donating leftover set pieces to local schools and theatre companies. You'll be saving schools money, and don't forget: doing a good deed makes you feel good, too! The productions Kaliski has been involved with have also donated leftover catering to food banks, literally feeding thousands of people in need and eliminating food waste.
Kaliski pointed out that under the Good Samaritan Act, "It makes it a federal law that if you donate food with good intention to a non-profit, you're free of liability," adding: "There's no excuse to not give good food to hungry people."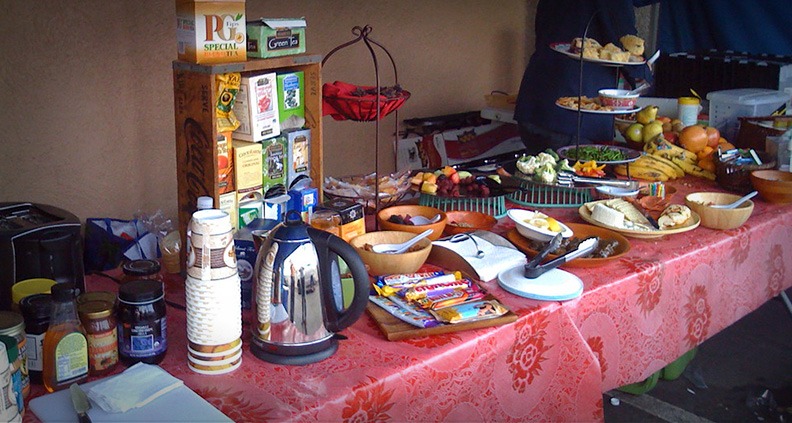 Kaliski's Good Planet was started to create better sustainability solutions for industry productions: film, TV, commercials—even large-scale live events, like awards shows. So if you're dedicated to on-set production sustainability, find somebody who's passionate about ensuring the best eco-friendly practices are followed on set: the aforementioned sustainability leader.
If you're taking the job on yourself, first start by asking each department questions like, "Are you building a set?" and "Will certain items be able to be donated after wrap?" Said Kaliski: "Usually with each creative department [you're giving] suggestions. But then, you could put a hard line on [things like] no single-use plastics,"—eg, plastic water bottles. "Nobody is going to put up a fight about that. It's not defensible to say 'I really need single-use plastic bottles.'"
He also noted that while a makeup artist might be hard to dissuade from their usual tools, "you can sometimes open their eyes up to cruelty-free makeup that's eco-friendly," he said.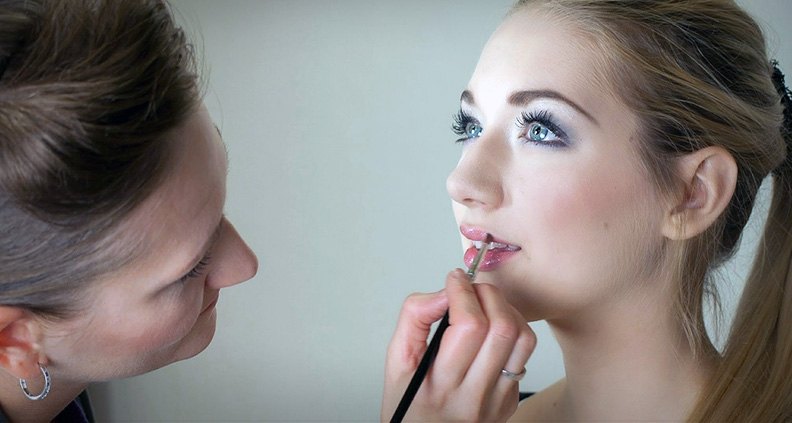 Kaliski said that there's no such thing as waste; "Only resources put in the wrong place," he said. If you start thinking in this way, in his view, "then this becomes a resource-recovery station." So with a little bit of research and determination, working together to make more environmentally conscious choices, filmmakers can collaborate to make productions zero-waste. Pro tip: distribute larger bins for compost and recycling and a smaller bucket for landfill items.
"You could save a lot of money not having single-use plastic water bottles," said Kaliski, noting that people's half-drunk bottled waters pile up so much waste. And the principal extends to on-screen action as well. "We have an opportunity as filmmakers to integrate, subtly and organically, messaging by just having aspirational characters drink out of reusable water bottles."
One example: get rid of solo cups. Said Kaliski: "I'm waiting to get an Animal House kind of frat party movie and just have the entire frat drink out of [mason jars or metal cups]." And at the same time "doing a campaign across all the frats in the US where they make that the new thing—getting rid of these single-use plastic cups." You have to start somewhere, right?
According to Kaliski, improving sustainability lifts the whole crew up. "When I've been on sets that had sustainability practices in place, everybody seems to work a little harder," saying, "It's just a little bit of increased dedication to the success of the project," he said. The onus isn't just on crewmembers—it's on talent, and the power they wield within film production, to make going green a priority.
As Kaliski emphasizes: sustainability isn't just an environmental matter—it's how we treat animals and how we treat each other. There's a huge social impact in changing old habits. A shifting mindset is the first step of improving sustainability, one production at a time.
For more information about Good Planet Innovation, click here. To take a look at the Producers Guild Green Guide, click here.
Film Independent promotes unique independent voices by helping filmmakers create and advance new work. Film Independent promotes unique independent voices by helping filmmakers create and advance new work. To become a Member of Film Independent, just click here. To support us with a donation, click here.
More Film Independent…