Free Members-Only Screening: Women Is Losers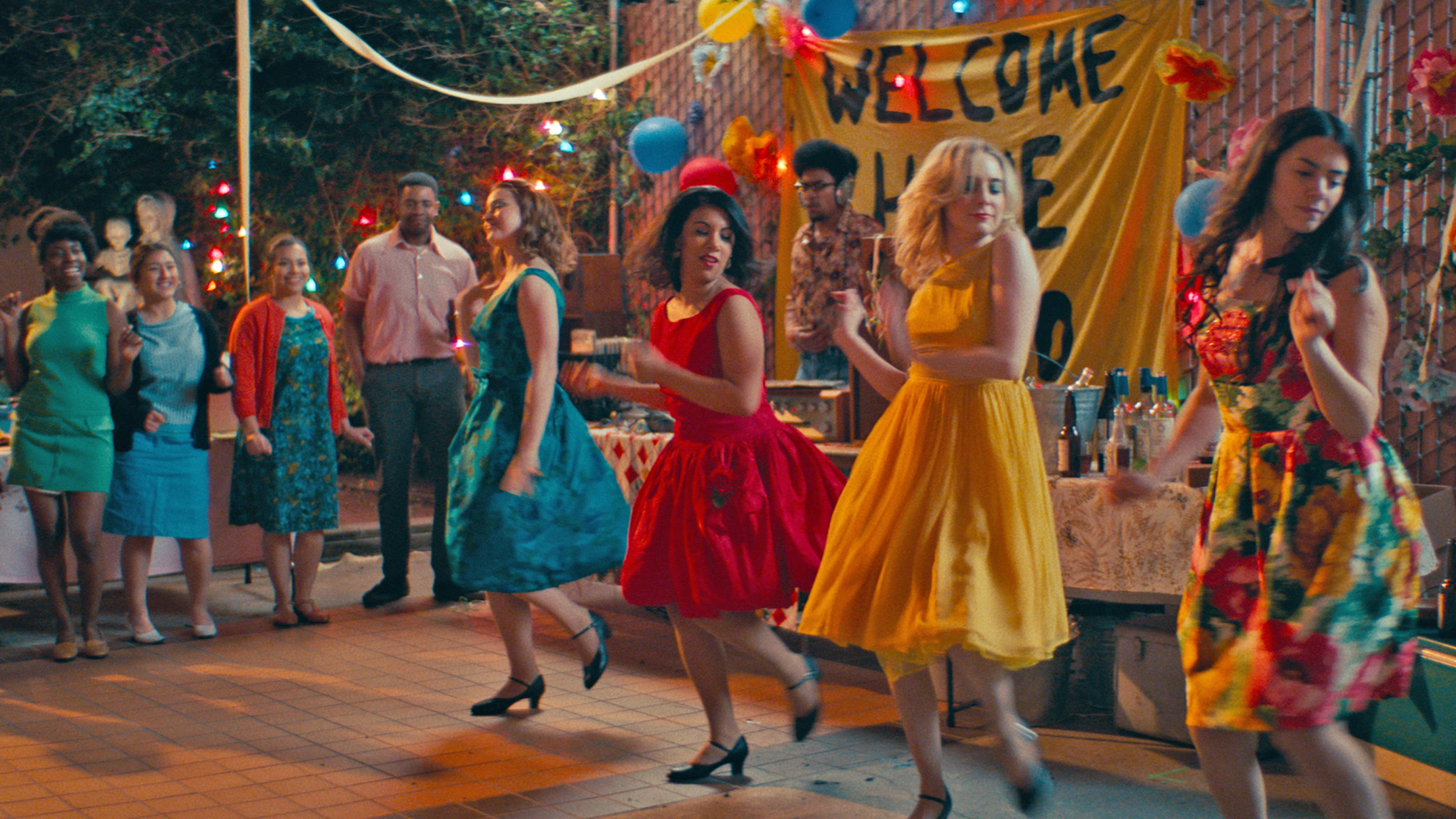 Free Members-Only Screening: Women Is Losers

Film Independent Members, you and a guest are invited to watch Women Is Losers in our Film Independent Presents Online Screening Room, powered by Vision Media. A special pre-recorded conversation with writer/director/producer Lissette Feliciano, actor/executive producer Lorenza Izzo and actors Bryan Craig and Chrissie Fit, moderated by film critic Carlos Aguilar, is included as part of this screening experience.
In 1960's San Francisco, bright and talented catholic school girl Celina Guerrera (Once Upon a Time in Hollywood's Lorenza Izzo) survives a difficult home life by following the rules – that is, until an indiscretion creates a series of devastating consequences. As Celina faces the compounded obstacles of being young and alone, she sets out to rise above the oppression of poverty and invest in a future that sets new precedents for the time. The film is inspired by real women and the Janis Joplin song of the same title.

2021, 84 minutes, color | Written and Directed by Lissette Feliciano | Starring Lorenza Izzo, Bryan Craig, Chrissie Fit, Simu Liu, Steven Bauer, Liza Weil, Cranston Johnson, Alejandra Miranda, Shalim Ortiz, Lincoln Bonilla | Produced by Lissette Feliciano, David Ortiz | Executive Produced by Lorenza Izzo

Registration Information
All Film Independent Members can register for this online screening starting at 2:00 pm on Friday, November 19. | Registration is free; one registration per Membership. | Proof of Member status is required to complete registration.
Arts Circle and Film Lover Members are guaranteed access to this event; email membership@filmindependent.org for more information.
How to Watch
On the first day of screening availability, registered Members (and guests, when applicable) will be emailed a secure link by our partner Vision Media to watch this title in the Film Independent Presents Online Screening Room.
Online Screening Policies
Availability window and registration capacity may vary; always register as early as possible to ensure access. Links are watermarked, nontransferable and may only be used by the Member who completed the registration. Limit one link per Membership, per event.
Members are required to follow all rules and guidelines as laid out by Film Independent and/or its partners. If a guest has been registered for an event by a Member, these policies shall apply to that guest. Violation of policies may result in suspension or termination of Membership.
Event details and guest participation are subject to change or cancellation without prior notice.