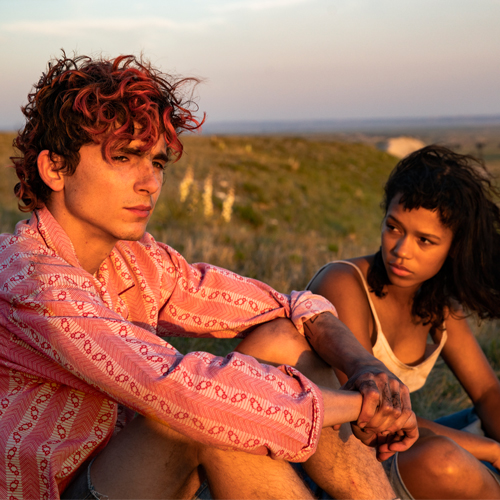 Nominated for Best Feature

Best Feature Award given to the producer. Executive Producers are not awarded.
Credits
Producers: Timothée Chalamet, Francesco Melzi d'Eril, Luca Guadagnino, David Kajganich, Lorenzo Mieli, Marco Morabito, Gabriele Moratti, Theresa Park, Peter Spears
Synopsis
A young woman and a disenfranchised drifter embark on a romantic odyssey through the backroads of Reagan-era America. Despite their best efforts to survive on the margins of society, all roads lead back to their pasts, and the tenderness they share is complicated by their strange appetites.