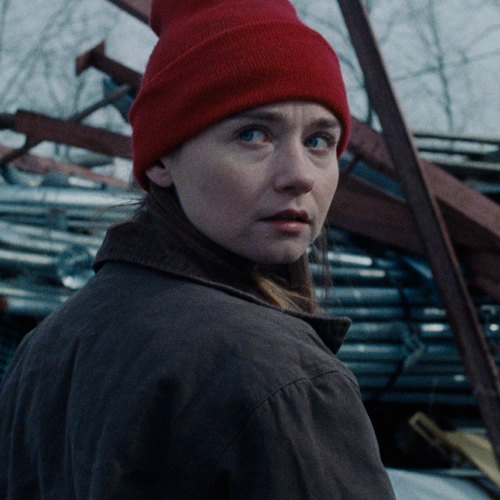 Nominated for Best First Feature

Best First Feature Award given to the director and producer.
Credits
Director: Nicole Riegel
Producers: Adam Cobb, Rachel Gould, Katie McNeill, Jamie Patricof, Christy Spitzer Thornton
Synopsis
In a forgotten pocket of Southern Ohio, a determined young woman finds a ticket out when she is accepted to college. Ruth and her brother join a dangerous scrap metal crew in order to pay her way. Together, they spend one brutal winter working the scrap yards during the day and stealing valuable metal at night. With her goal in sight, Ruth finds that the ultimate cost for an education for a girl like her may be more than she bargained for, and she soon finds herself torn between a promising future and the family she would leave behind.