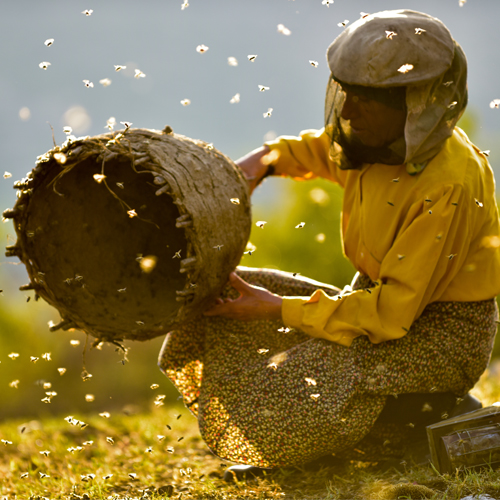 Nominated for Best Documentary

Best Documentary Award given to the director and producer.
Credits
Director: Tamara Kotevska
Director/Producer: Ljubo Stefanov
Producer: Atanas Georgiev
Synopsis
Hatidze lives with her ailing mother in the mountains of Macedonia, making a living cultivating honey using ancient beekeeping traditions. When a nomadic family moves in next door, what at first seems like a balm for her solitude becomes a source of tension as they, too, want to practice beekeeping, while disregarding her advice. Honeyland is a portrait of the delicate balance between nature and humanity.