Winner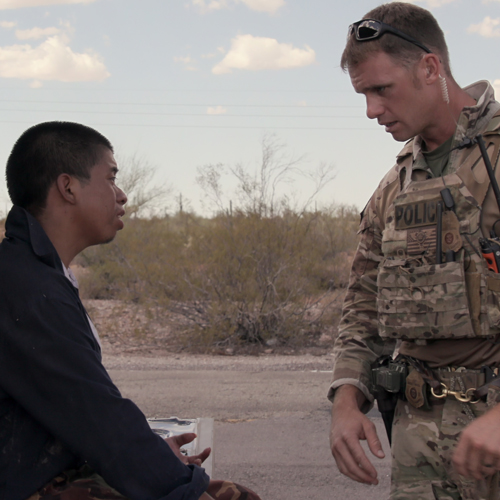 Nominated for Best New Non-Scripted or Documentary Series

Award given to the Creator, Executive Producer, Co-Executive Producer.
Credits
Executive Producers: Christina Clusiau, Shaul Schwarz, Dan Cogan, Jenny Raskin, Brandon Hill, Christian Thompson
Co-Executive Producers: Andrey Alistratov, Jay Arthur Sterrenberg, Lauren Haber
Synopsis
In the groundbreaking documentary series Immigration Nation, acclaimed filmmaking team Shaul Schwarz and Christina Clusiau offer an unprecedented look at the processes, pitfalls and pain of immigration in America. Shot over the course of three years, Schwarz and Clusiau capture the daily workings of Immigration and Customs Enforcement agents, activists, lawmakers, attorneys and a wide swath of undocumented immigrants, from desperate recent arrivals to longtime residents to deported U.S. military combat veterans. As ineffective deterrence and militarized tactics continue, Immigration Nation provides an urgent, unbiased portrait of a country in crisis; one that demands unflinching attention and action.