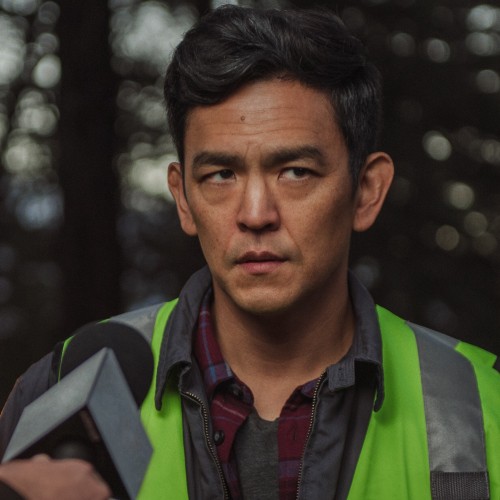 Nominated for Best Male Lead
Credits
Male Lead: Searching
Synopsis
After David Kim (John Cho)'s 16-year-old daughter goes missing, a local investigation is opened and a detective is assigned to the case. But 37 hours later and without a single lead, David decides to search the one place no one has looked yet, where all secrets are kept today: his daughter's laptop. In a hyper-modern thriller told via the technology devices we use every day to communicate, David must trace his daughter's digital footprints before she disappears forever.
Biography
John Cho continues to deliver compelling performances in both film and television. Cho was most recently seen on the big screen in the satirical thriller The Oath, written and directed by Ike Barinholtz, alongside Tiffany Haddish, Carrie Brownstein, Billy Magnussen and Meredith Hagner. He also starred in Kogonada's Columbus, opposite Haley Lu Richardson, which premiered at the Sundance Film Festival. Variety raved about Cho's performance and his "untapped ability as a captivatingly sincere leading man." The film was nominated for four Gotham Awards and three Film Independent Spirit Awards including Best First Feature.
Cho first came into the spotlight in the 1999 hit comedy American Pie. He starred as 'Harold Lee' opposite Kal Penn in the cult comedy Harold & Kumar Go to White Castle and its sequels, and went on to star in the iconic role of 'Lieutenant Hikaru Sulu' in the motion picture reboots of the legendary Star Trek franchise. Additional film credits include the recent Hollywood-set noir, Gemini, opposite Lola Kirke and Zoe Kravitz; Seth Gordon's Identify Thief opposite Melissa McCarthy and Jason Bateman; Ryan Eggold's Literally, Right Before Aaron, Len Wiseman's remake of the classic, Total Recall; Mora Stephens' Zipper; Paul Weitz' Grandma and American Dreamz; Justin Lin's Better Luck Tomorrow; Ho Yim's Pavilion of Women; Steven Soderbergh's Solaris; and the Best Picture Oscar® winner, American Beauty.
Cho recently joined Demian Bichir and Andrea Riseborough in Sony's The Grudge reimagining, and is in talks to join the upcoming animated feature from Sony Pictures Animation titled Wish Dragon, alongside Jackie Chan and Constance Wu.