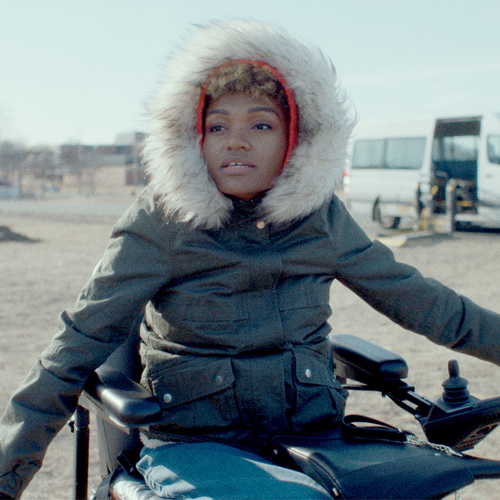 Nominated for Best Supporting Female
Credits
Supporting Female: Give Me Liberty
Synopsis
Medical transport driver Vic is late, but it's not his fault. Roads are closed for a protest, and no one else can shuttle his Russian grandfather and émigré friends to a funeral. The new route uproots his scheduled clients, particularly Tracy (Lauren "Lolo" Spencer in a breakout performance), a vibrant young woman with ALS. As the day goes from hectic to off-the-rails, their collective ride becomes a hilarious, compassionate, and intersectional portrait of American dreams.
Biography
Lauren "Lolo" Spencer is a disability lifestyle influencer, actress, model, public speaker and content creator with her own YouTube channel called Sitting Pretty. Sitting Pretty is a series she created to showcase her life as a woman who uses a wheelchair. Her vlogs discuss a range of topics from disability fashion tutorials and everyday challenges dealing with society, to dating and her new diagnosis journey.
She has been featured in popular media outlets like HuffPost, Buzzfeed, All Def Digital and more, and has modeled in multiple campaigns for Tommy Hilfiger Adaptive. She's given speeches and been a panelist at the YouTube Accessibility Summit, Los Angeles Abilities Expo and VidCon, the largest YouTube conference. Her ultimate goal is to give the world an honest perspective of life as a person with a disability and dispel myths and stereotypes of how disability lifestyle is perceived and experienced, all while showing fellow people with disabilities that they too can live a fearless and free life.