Winner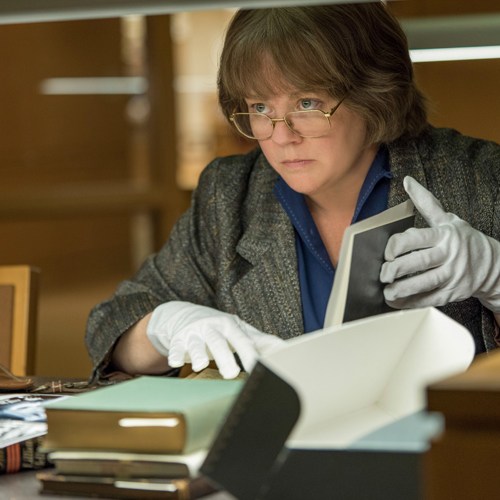 Nicole Holofcener,
Jeff Whitty
Nominated for Best Screenplay
Credits
Writer: Can You Ever Forgive Me?
Synopsis
In Can You Ever Forgive Me?, Melissa McCarthy stars as Lee Israel, the best-selling celebrity biographer (and cat lover) who made her living in the 1970's and 80's profiling the likes of Katharine Hepburn, Tallulah Bankhead, Estee Lauder and journalist Dorothy Kilgallen. When Lee found herself unable to get published because she had fallen out of step with the marketplace, she turned her art form to deception, abetted by her loyal friend Jack (Richard E. Grant).
Biography
Nicole Holofcener has written and directed six feature films including Enough Said and Friends With Money. Her newest movie, The Land of Steady Habits, debuted on Netflix in September 2018. She has directed numerous television shows including Togetherness, Orange is The New Black, Enlightened, and most recently the HBO pilot based on Tom Perotta's novel, Mrs. Fletcher. She is writing a new feature film as well as looking forward to directing an episode of High Maintenance.
Jeff Whitty is best known for the Tony Award winning musical "Avenue Q" which has continued to entertain audiences across the globe with touring and national productions. Whitty recently penned the original book for "Head Over Heels." Other credits include "Bring It On: The Musical"; "Tales of the City: A New Musical" (American Conservatory Theater); "The Further Adventures of Hedda Gabler" (South Coast Repertory, OSF, 2008); "The Hiding Place"; "The Plank Project" and "Suicide Weather." Whitty's screen acting credits include Garmento, Lisa Picard Is Famous, and Short Bus.