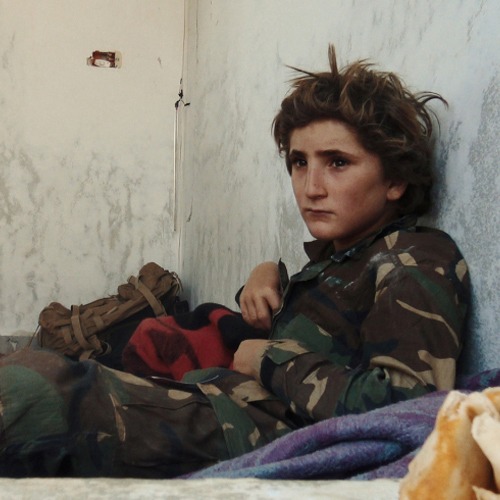 Nominated for Best Documentary

Best Documentary Award given to the director and producer.
Credits
Director: Talal Derki
Producers: Ansgar Frerich, Eva Kemme, Tobias N. Siebert, Hans Robert Eisenhauer
Synopsis
Syrian-born filmmaker Talal Derki (Return to Homs) travels to his homeland where he gains the trust of a radical Islamist family, sharing their daily life for over two years. His camera focuses primarily on the children, providing an extremely rare insight into what it means to grow up with a father whose only dream is to establish an Islamic caliphate. Winner of the Grand Jury Prize for World Documentary at the Sundance Film Festival, Of Fathers and Sons is a work of unparalleled access that captures the chilling moment when childhood dies and jihadism is born.