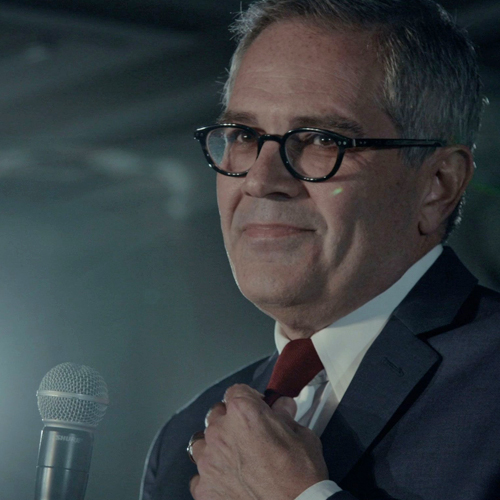 Nominated for Best New Non-Scripted or Documentary Series

Award given to the Creator, Executive Producer, Co-Executive Producer.
Credits
Creators: Ted Passon, Yoni Brook, Nicole Salazar
Produced By: Josh Penn, Michael Gottwald
Executive Producers: Dawn Porter, Sally Jo Fifer, Lois Vossen, Ryan Chanatry, Gena Konstantinakos, Jeff Seelbach, Patty Quillin
Co-Executive Producers: Nion McEvoy, Leslie Berriman
Synopsis
A former civil rights attorney who sued the police over 75 times, Larry Krasner, is now revolutionizing the Philadelphia District Attorney's office with progressive, but polarizing reforms. Can he change the criminal justice system from the inside?