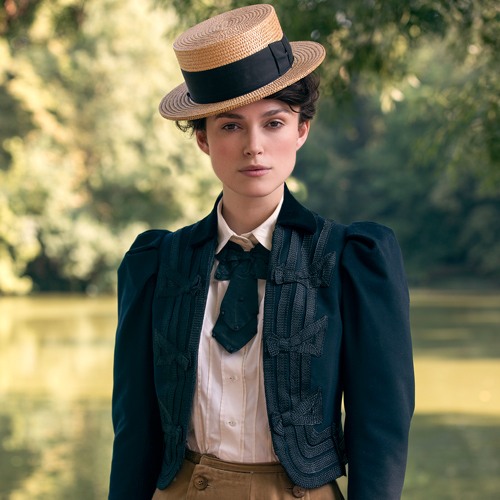 Richard Glatzer,
Rebecca Lenkiewicz, Wash Westmoreland
Nominated for Best Screenplay
Credits
Writers: Colette
Synopsis
Based on the true story, Colette (Keira Knightley) writes a series of stories that spark a cultural sensation published under her husband's name. After years of suppression, she fights to challenge gender norms and make her voice known.
Biography
Rebecca Lenkiewicz is an acclaimed playwright whose work has been performed all over the world. She was the first living female playwright to have an original play, "Her Naked Skin," performed on the National Theatre's Olivier stage. She co-wrote Ida with director Pawel Pawlikowski, which won the Oscar and BAFTA Film Award in 2016 for Best Foreign Language Film, the Film Independent Spirit Award for Best International Film and many other awards. In addition to co-writing Colette with Wash Westmoreland and Richard Glatzer, starring Keira Knightley, she has recently co-written Disobedience with Sebastian Lelio, starring Rachel McAdams and Rachel Weisz.
Wash Westmoreland co-wrote and co-directed the independent hit Still Alice (adapted from Lisa Genova's novel) with his late husband Richard Glatzer. The film earned Julianne Moore numerous Best Actress prizes, including the Golden Globe, Screen Actors Guild, BAFTA and Academy Awards. Additionally, Still Alice earned Glatzer and Westmoreland the Humanitas Prize for Best Screenplay.
The two were awarded the Humanitas Prize nearly a decade prior, for their movie Quinceañera. The film also won both the Audience Award and the Grand Jury Prize at the 2006 Sundance Film Festival and was honored at the Film Independent Spirit Awards with the John Cassavetes Award.