Winner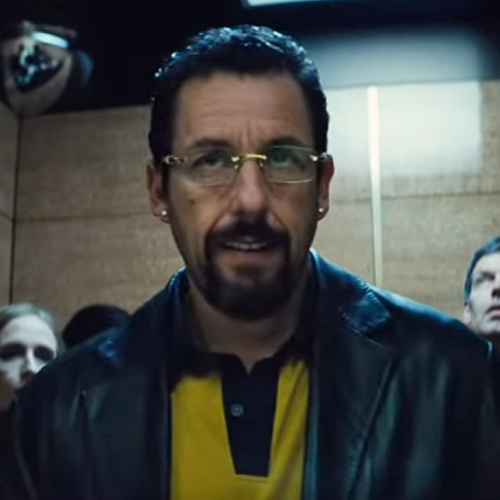 Ronald Bronstein,
Benny Safdie
Nominated for Best Editing
Credits
Editors: Uncut Gems
Synopsis
From acclaimed filmmakers Josh and Benny Safdie comes an electrifying crime thriller about Howard Ratner (Adam Sandler), a charismatic New York City jeweler always on the lookout for the next big score. When he makes a series of high-stakes bets that could lead to the windfall of a lifetime, Howard must perform a precarious high-wire act, balancing business, family, and encroaching adversaries on all sides, in his relentless pursuit of the ultimate win.
Biography
Ronald Bronstein is a Brooklyn based writer/editor/filmmaker and one of the team of artists and producers comprising Elara Pictures. After spending years as a film projectionist, Bronstein wrote, directed and edited his feature debut Frownland in 2007. Widely regarded as a seminal underground classic, Frownland resides in the permanent collections of the Museum of Modern Art and Harvard Film Archive, and was recently remastered by Criterion. In 2008, Bronstein began his working relationship with Josh and Benny Safdie, starring in their debut film Daddy Longlegs (2009). For this, Bronstein won Best Breakthrough Actor at the Gotham Awards and was nominated for Best Male Lead at the Film Independent Spirit Awards. Heaven Knows What (2014) marked the beginning of Bronstein's writing partnership with Josh and editing partnership with Benny. This fruitful creative arrangement yielded Good Time in 2017 and, now, the long-gestating Uncut Gems. During the writing of Gems, Bronstein also edited and published R. Crumb's Dream Diary, a prose collection culled from artist Robert Crumb's private dream journals.
Josh and Benny Safdie were born and raised in both Queens and Manhattan in New York City. Their work has earned them multiple festival jury awards, FIPRESCIs, Film Independent Spirit Awards and Gotham Awards. Their films have been released all over the world, premiering at Sundance and SXSW. In 2014, along with Sebastian Bear-McClard and Ronald Bronstein, they started Elara Pictures.