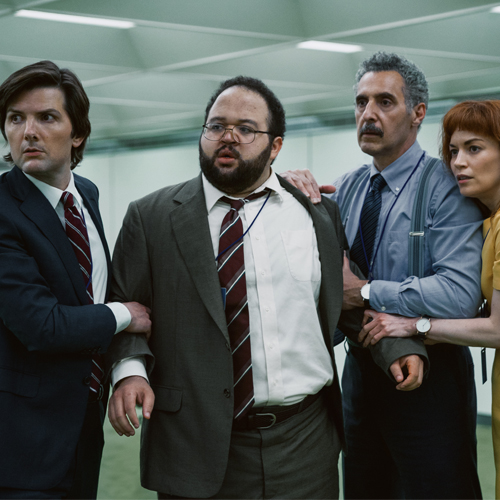 Nominated for Best New Scripted Series

Award given to the Creator, Executive Producer, Co-Executive Producer.
Credits
Creator/Executive Producer: Dan Erickson
Executive Producers: Ben Stiller, Nicholas Weinstock, Jackie Cohn, Mark Friedman, Andrew Colville, Chris Black, John Cameron
Co-Executive Producers: Jill Footlick, Kari Drake
Synopsis
Mark Scout (Adam Scott) leads a team at Lumon Industries, whose employees have undergone a severance procedure, which surgically divides their memories between their work and personal lives. This daring experiment in "work-life balance" is called into question as Mark finds himself at the center of an unraveling mystery that will force him to confront the true nature of his work… and himself.