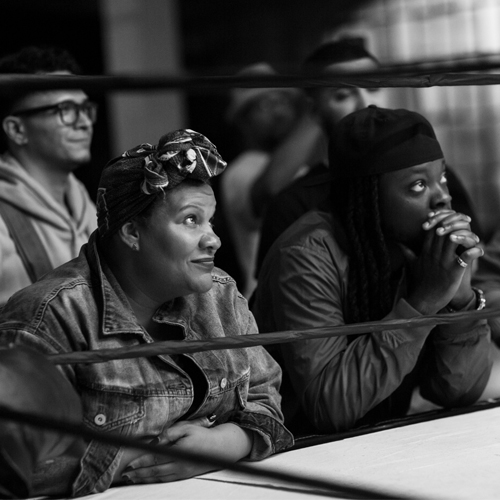 The
Forty-Year-Old Version
Nominated for Best First Feature

Best First Feature Award given to the director and producer.
Credits
Director/Producer: Radha Blank
Producers: Inuka Bacote-Capiga, Jordan Fudge, Rishi Rajani, Jennifer Semler, Lena Waithe
Synopsis
Radha, a down-on-her-luck NY playwright, is desperate for a breakthrough before 40. But when she foils what seems like her last shot at success, she's left with no choice but to reinvent herself as rapper RadhaMUSPrime. The Forty-Year-Old Version follows Radha as she vacillates between the worlds of hip hop and theater on a quest to find her true voice. The deeply personal debut from writer/director Radha Blank is a fresh addition to the NYC slice-of-life canon, shot in lush black-and-white 35mm. Blank's film is an ode to the unfulfilled, and those whose adversity gives them a one-of-a-kind story to tell.