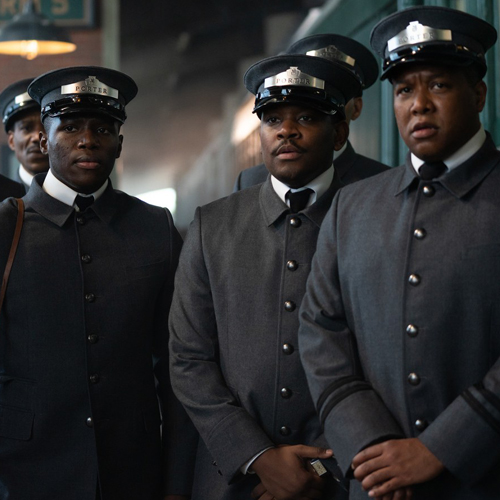 Nominated for Best New Scripted Series

Award given to the Creator, Executive Producer, Co-Executive Producer.
Credits
Creators/Executive Producers: Marsha Greene, Annmarie Morais, Arnold Pinnock
Creator/Co-Executive Producer: Bruce Ramsay
Creator: Aubrey Nealon
Executive Producers: Ian Dimerman, Jennifer Kawaja, Charles Officer, R.T. Thorne, Aml Ameen, Bruno Dubé, Alfre Woodard, Rose Catherine Pinkney, Devin Griffin
Co-Executive Producers: Elise Cousineau, Andrea Glinski, Steve Cochrane, Daphne Park
Synopsis
Set in the early 1920s and inspired by real events, The Porter follows train porters Junior Massey and Zeke Garrett, and their friends and families, as a tragedy on the job sets them on starkly different paths to a better life. While Junior takes advantage of a broken system to pursue money and power in gambling and bootlegging, Zeke fights the railway to change the system from within by unionizing the Black porters. As it becomes clear that Junior and Zeke's goals are in direct conflict with each other, their once unbreakable bond is stretched to its limits. Can a friendship forged in the trenches of war survive this new fight for freedom – or will they have to betray each other and their community to make their dreams reality?