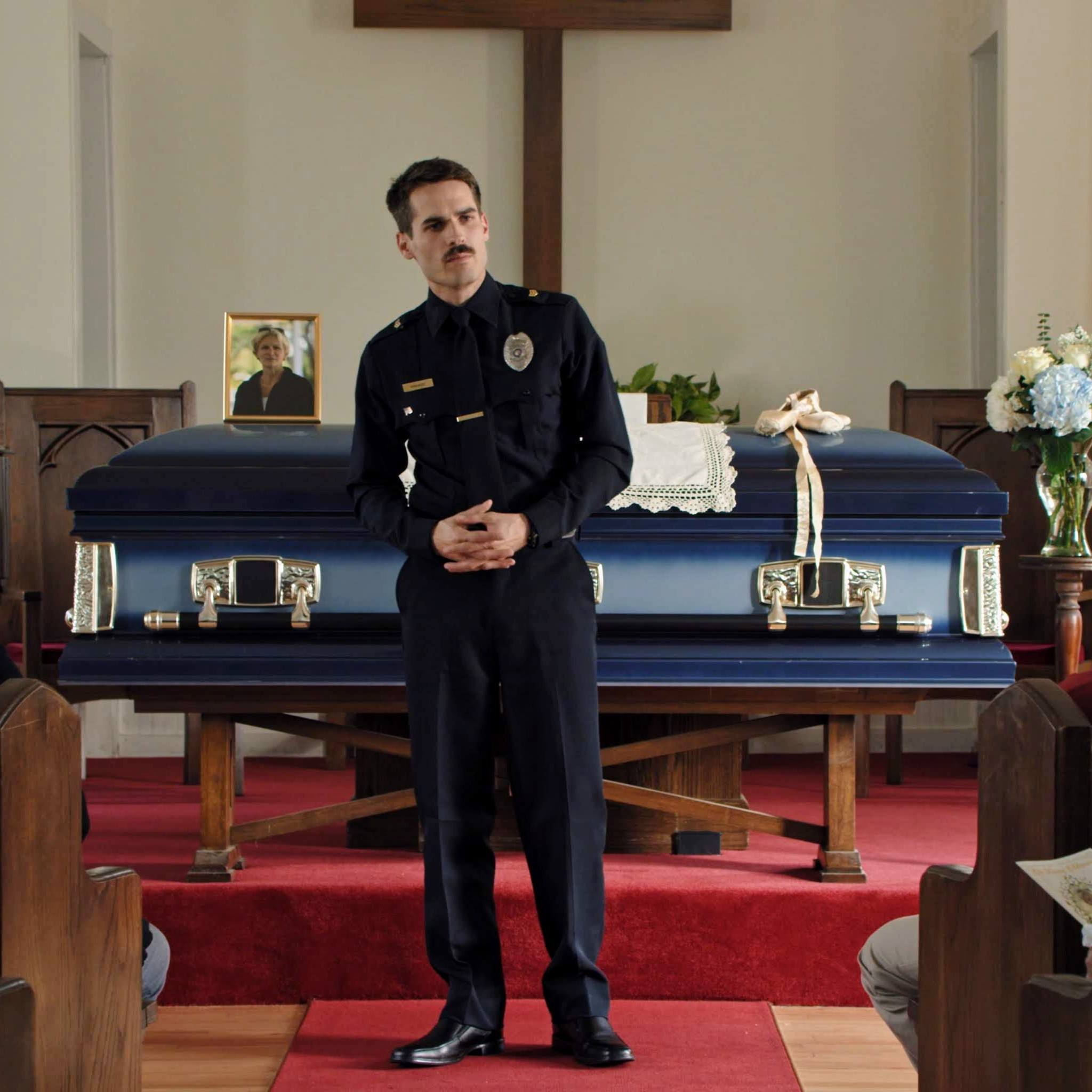 Nominated for John Cassavetes Award

John Cassavetes Award given to the best feature made for under $500,000; award given to the writer, director and producer. Executive Producers are not awarded.
Credits
Writer/Director: Jim Cummings
Producers: Natalie Metzger, Zack Parker, Benjamin Weissner
Synopsis
Thunder Road follows a southern police officer (Jim Cummings) on his journey to raise his young daughter as a love letter to his late Mom. Heart-warming and hilarious, Jim struggles to cope with everyday life.