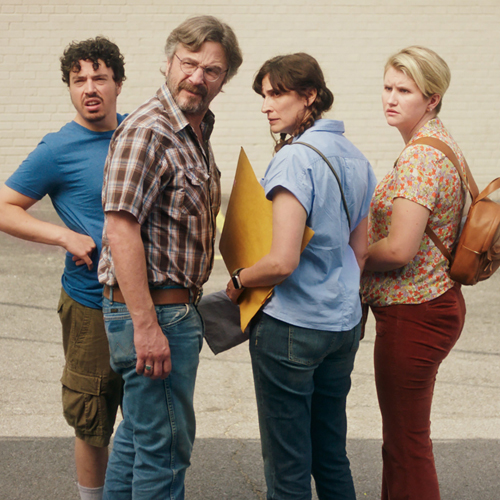 Nominated for Best Editing
Credits
Editor: Sword of Trust
Synopsis
Mel (Marc Maron) is a pawn shop owner set to cash out when Cynthia (Jillian Bell) tries to hawk a Civil War relic sought after by local conspiracy theorists in this hilarious comedy.
Biography
Tyler L. Cook has been working in the film and television industry on award-winning independent films, network television and groundbreaking web content since 2005. He received his film degree from the North Carolina School for the Arts conservatory and spent his summers working for alumni on independent films such as Sundance selections Low and Behold and The Great World of Sound.
After graduating, Tyler relocated to Los Angeles and began work on the independent feature That Evening Sun starring Hal Holbrook, which premiered at SXSW. From there, Tyler transitioned to television, serving as assistant editor on 90210 and Eastbound & Down before landing on The Vampire Diaries. After two years assisting on The Vampire Diaries, he was promoted to editor in 2012. He co-edited the pilot for TVD spin-off series The Originals and continued to edit on the show for its first two seasons. Most recently, Tyler completed work on the third season of the hit Netflix show Glow. His first feature film Sword of Trust is now playing in theaters around the country, and he is currently editing the miniseries Little Fires Everywhere for Hulu.
In his spare time, he also edited and co-directed the comedy short Immobile Home (Best Screenplay Award at the LA Indie Film Fest) and the web series Happy and You Know It (LA Film Festival, Holly Shorts Film Festival).