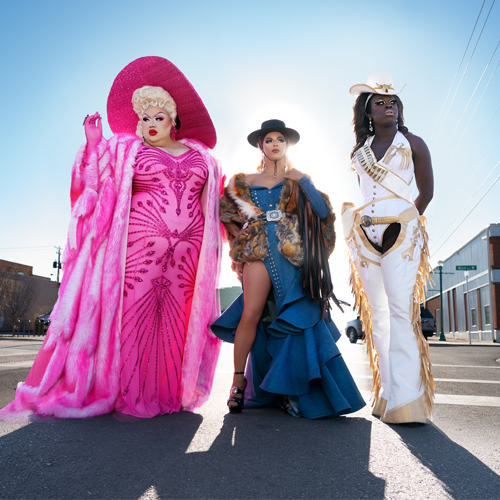 Nominated for Best New Non-Scripted or Documentary Series

Award given to the Creator, Executive Producer, Co-Executive Producer.
Credits
Creators/Executive Producers: Stephen Warren, Johnnie Ingram
Executive Producers: Eli Holzman, Aaron Saidman, Peter LoGreco
Co-Executive Producers: Erin Haglund, Sabrina Mar
Synopsis
We're Here features three of America's top drag entertainers: Bob the Drag Queen, Eureka O'Hara and Shangela Laquifa Wadley as they travel to small cities and towns across the country, transforming locals into fierce drag queens. The renowned – and compulsively watchable – drag queens inspire and teach their own "drag daughters" to step outside their comfort zone for a night of no-holds-barred, full-on drag. Each hourlong episode finds the drag stars in a different location, working separately with individuals or groups interested in immersing themselves in the world of drag in order to share their stories or gain new perspectives.