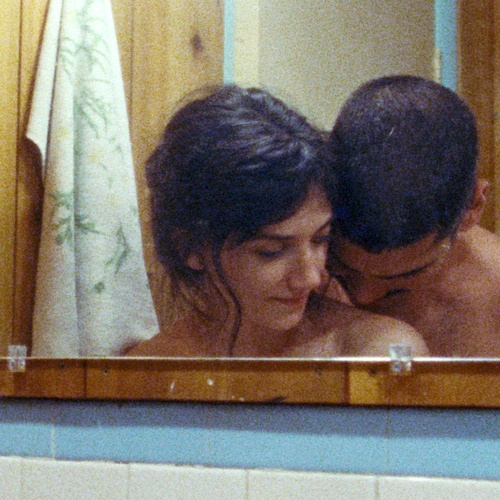 Nominated for Best Cinematography
Credits
Cinematographer: We the Animals
Synopsis
Us three. Us brothers. Us kings, inseparable. Three boys tear through their childhood, in the midst of their young parents' volatile love that makes and unmakes the family many times over. While Manny and Joel grow into versions of their loving and unpredictable father, Ma seeks to shelter her youngest, Jonah, in the cocoon of home. More sensitive and conscious than his older siblings, Jonah increasingly embraces an imagined world all his own.
With a screenplay by Dan Kitrosser and Jeremiah Zagar based on the celebrated Justin Torres novel, We the Animals is a visceral coming-of-age story propelled by layered performances from its astounding cast – including three talented, young first-time actors – and stunning animated sequences which bring Jonah's torn inner world to life. Drawing from his documentary background, director Jeremiah Zagar creates an immersive portrait of working class family life and brotherhood.
Biography
Cinematographer Zak Mulligan's narrative feature Obselidia premiered at the 2010 Sundance Film Festival in the Dramatic Film Competition where he was honored with the Excellence in Cinematography award for his work. Obselidia also took home the Alfred B. Sloan Award and was honored with two Film Independent Spirit Awards nominations. Mulligan was also included in Variety magazine's 2015 list of cinematographers to watch.
Zak's TV work includes Ava Duvernay's CBS TV pilot, For Justice and 2nd unit work on the second season of Netflix's House of Cards. Mulligan's documentary Open Heart about rheumatic heart disease in Africa was nominated for an Academy Award in 2013. Open Heart went on to premiere on HBO and in select theaters throughout the world. Other feature film work includes Tribeca Film Festival premiere Bleeding Heart (Jessica Biel and Zosia Mamet, dir. Diane Bell); The Sisterhood of Night (Kal Penn, Kara Hayward, Georgie Henley and Laura Fraser, dir. Caryn Waechter); Future Weather (dir. Jenny Deller), which premiered at Tribeca Film Festival; Blumenthal (dir. Seth Fisher) and I'm Not Me. Custody, directed by James Lapine and starring Viola Davis, Catalina Sandino Moreno, Hayden Panettiere and Ellen Burstyn, premiered at Tribeca Film Festival in 2016.