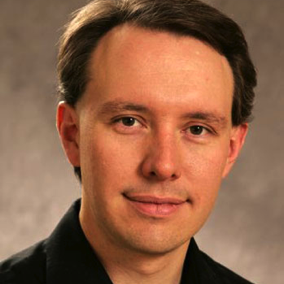 Michael Joe has nearly 20 years of experience in the film business. He started his career in the motion picture industry in 1995 in the corporate development group at Universal Studios, where he worked on several notable transactions including the acquisition of PolyGram, the acquisition of the USA Network joint venture from Viacom, the acquisition of October Films, the merger of Cineplex Odeon with Loews Theaters and the divestiture of certain PolyGram filmed entertainment assets.
Joe moved to Universal Pictures in late 1999 where he was responsible for business development and strategy for the studio. During his 12 years at Universal Pictures, he took on increasing responsibilities, including film financing, digital distribution and corporate oversight of Focus Features and Universal's international production business.
During this period, he worked on several notable transactions and new business initiatives, including securing over $1 billion in film financing for the studio, the dissolution of UIP and creation of Universal's international theatrical distribution operation, the formation of DCI (which established digital cinema standards for the film industry) and Movielink (the industry's first internet VOD initiative) and the acquisition of Good Machine.
Joe was also deeply involved in numerous post-merger integration efforts, including merging PolyGram Filmed Entertainment with Universal Pictures and integration efforts resulting from the acquisitions of Universal by Vivendi in 2000 and General Electric in 2006. In 2010, he joined Relativity Media as President of the company. While at Relativity, he led the company's efforts to become a domestic film distribution company, including negotiating the companies long-term pay television arrangement with Netflix, acquiring Overture Films and negotiating a long-term home entertainment distribution arrangement with Fox.
In 2011, Joe joined Elliott & Associates, a New York-based hedge fund, where he was responsible for managing the firm's entertainment investments, including a multi-year co-financing deal with Universal Pictures and related $150m credit facility, and evaluating new investment opportunities. Joe is currently an independent consultant, entrepreneur and investor focusing on the media and entertainment industry.