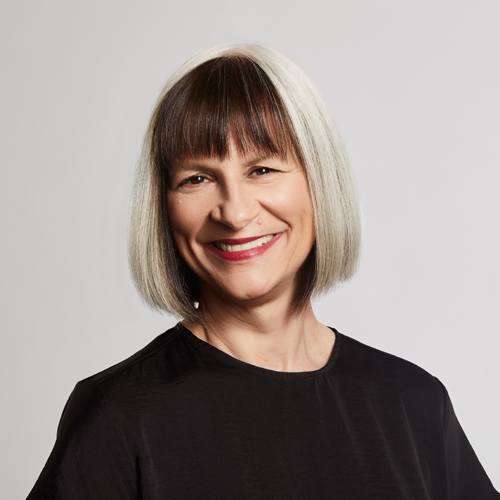 Dean, School of Film & Television, LMU
Dean of the LMU School of Film & Television, Peggy Rajski is an Academy Award-winning filmmaker, the founder of the groundbreaking nonprofit The Trevor Project, and spent eight years at NYU's Tisch School of the Arts Graduate Film Program as Head of Studies for producing.
Rajski won the Academy Award for Best Live Action Short with her directorial debut, the short film Trevor, a poignant comedy about a young teen whose world is turned upside down when word spreads at school that he might be gay. Her experience with the film led her to create The Trevor Project, America's first and only 24/7 crisis intervention and suicide prevention service dedicated to LGBTQ+ young people.
Rajski's producing credits include three of writer/director John Sayles' early films: The Brother from Another Planet, Matewan, and Eight Men Out, as well as Stephen Frears' film noir classic The Grifters, which she co-produced with Martin Scorsese. Rajski also produced Jodie Foster's directorial debut Little Man Tate and her second film, Home for the Holidays.
Rajski is a longstanding member of the Directors Guild of America, Film Independent and the Academy of Motion Pictures Arts and Sciences.