Dear Luke, Love, Me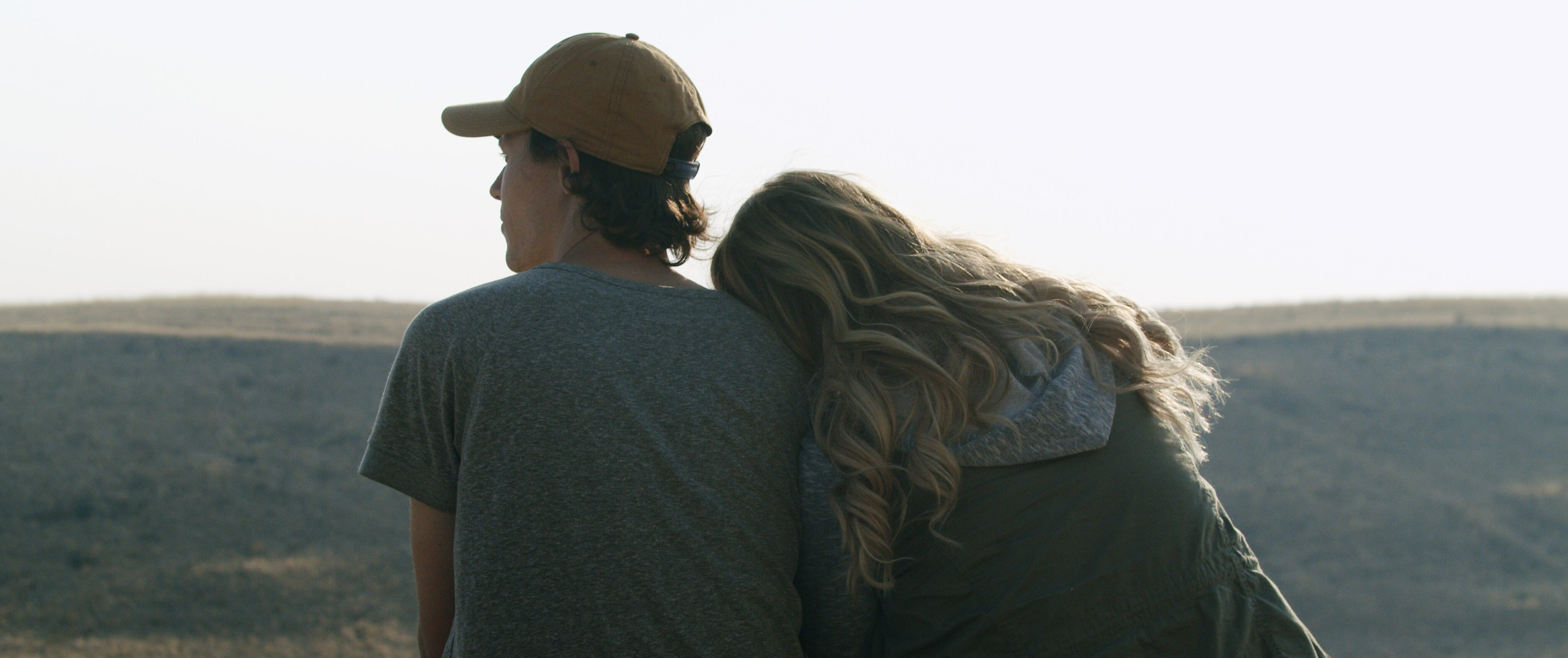 "Real? Like what we are? Is never normal."
Film Independent's Fiscal Sponsorship program opens the door to nonprofit funding for independent filmmakers and media artists. Donate today and help bring Dear Luke, Love, Me to life.
Logline
When Penny's queer-platonic significant other Luke "ghosts" her after an inseparable 13-year-long relationship, she must find closure on her own.
Synopsis
Dear Luke, Love, Me, is the first narrative feature of its kind to tell an asexual love story, as it explores the nuance of asexuality and the importance of queer-platonic bonds. The story follows Penny and Luke, two best friends who make choices to adhere to societal expectations rather than their own best interests. The two meet, they bond, they date. But, when Penny and Luke's romantic relationship proves unsustainable, as Luke slowly comes to terms with his asexuality, we witness the two settle into the unconventional roles of non-romantic significant others, which lasts lover a decade. But when Luke, intimidated by external societal pressures, wants to find something "normal," he tries to build a serious relationship with a new girlfriend. Because of the lack of understanding the new love interest has for queer-platonic bonds, Penny and Luke's tether begins to fray, eventually leading to a single decision that will extinguish their twin flames for good. Dear Luke, Love, Me shares an important non-heteronormative narrative of how pressures from the current culture can affect unconventional connections, while offering an underrepresented perspective of asexuality. Themes include the self- identification, the fear of growing up, the need to conform, and learning how to move on without closure.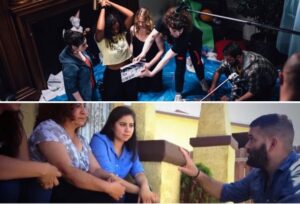 Meet the Filmmakers

Guilermo Diaz — Director/Producer
Guillermo Diaz is a Cuban-American actor and producer, best known for his work in such films and television shows as Scandal, Weeds, Half-Baked, 200 Cigarettes, and Stonewall, among others. He was drawn to this script for its poetic dialogue and its raw and truthful relatability of Luke and Penny's relationship. As an active member of the LGBTQIA+ community himself, he feels it imperative to create art which represents all factions of love and sexuality. The blameless downfall of the "abnormal" relationship brought on by societal pressures speaks to many real-life challenges, which Diaz is excited to unpack. He is also thrilled to be directing his first feature film.
Mallie McCown — Writer/Producer
Mallie McCown (Producer/Screenwriter/Actor) began her career as a sketch comedian writing and performing short-form comedy for Parallel Entertainment. She then began producing her own material including short film, Fired, which was nominated for Best Comedy in numerous festivals and Dan Brings Home A Cat, a horror-comedy which won the Audience Favorite award at the Women in Horror Film Festival in 2020. She then relocated to the UK where she was classically trained in acting from RCS. Her most notable roles include Tamora in Titus Andronicus (RCS), Queen Gertrude in Hamlet (Oxford Shakespeare Company: Denmark), Soranzo in 'Tis Pity She's A Whore (Shakespeare's Globe, London), and Sir Andrew Aguecheek in Twelfth Night (Shakespeare's Globe London). Dear Luke, Love, Me is her first feature film as writer/producer.
Nick Eversman – Producer
Nick (Producer/Actor) is an American film and TV actor who began his performance career in Chicago. When he relocated to Los Angeles, he signed with Luber-Roklin Entertainment and swiftly began working. He has appeared in over 30 films and TV shows, but his most notable roles include John Brown Jr. in The Good Lord Bird (Showtime), Toby in The Duff (CBS Films), and Michael Winstone in Missing (ABC). Other credits include Once Upon a Time, Pretty Boy, Agents of Shield, Get on Up, When We Rise, and Hellraiser:Revelations, among others. Nick is honored to be joining the producing team, as Dear Luke, Love, Me is his first feature as producer.
Rinny Wilson – Cinematographer
Rinny Wilson (Director of Photography) is a cinematographer based in Richmond, Virginia. She has worked as DoP for several short films and as the camera operator for commercials, documentaries, and the feature film The Machinery of Dreams. Since joining the International Cinematographers Guild in 2017, Rinny has worked as a camera assistant on Harriet (Focus Features), The Good Lord Bird (Showtime), and more. Dear Luke, Love, Me is her debut feature film as a cinematographer.
Contact
For inquiries, please contact fiscalsponsorship@filmindependent.org.