Shakti
Redemption in the aftermath of trauma
Project type: Narrative Feature
Project status: Development
Director: Nani Sahra Walker

Email: naniswalker@gmail.com

Help independent filmmakers tell their stories.
Make a donation to Shakti today.
Film Independent's Fiscal Sponsorship program opens the door to nonprofit funding for independent filmmakers and media artists. Donate today and help bring Shakti to life.

Logline
To tame her mischief, a single mother enrolls her nine-year-old daughter in private painting lessons in Kathmandu until she suddenly catches a mysterious illness. When doctors are unable to pin down a diagnosis, her strong-willed mother turns to a local shaman who reveals shared trauma that leads mother and daughter down a path of redemption.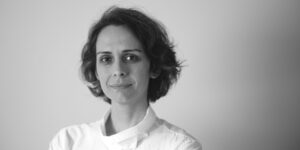 Meet the Filmmakers

Nani Sahra Walker — Director
Nani Sahra Walker is an award-winning Nepali-American filmmaker. Her non-fiction work includes feature-length and short films for Amazon, The Atlantic, National Geographic and the Los Angeles Times, where she is a staff journalist.
She co-directed the short documentary "Forced," which premiered at RiverRun International Film Festival and was nominated for an IDA Award in 2018. Her feature documentary "Other Nature" screened at Outfest and Frameline and is currently distributed by the Center of Asian American Media.
She is a lecturer at UC Berkeley, and an alum of UC Berkeley and Boston University, where she focused on documentary, new media and philosophy.
Contact
For inquiries, please contact fiscalsponsorship@filmindependent.org.