Successful Heroin and Opioid Addiction Treatment
Shedding light on successful ways to treat addiction
Film Independent's Fiscal Sponsorship program opens the door to nonprofit funding for independent filmmakers and media artists. Donate today and help bring Successful Heroin and Opioid Addiction Treatment to life.
Logline
It's no secret that the heroin and opioid epidemic is ravaging communities and our country. It's time to shed light on some unique and successful ways to treat opioid addiction as we are now in desperate need of finding short and long term solutions to help save lives. 

Synopsis
The purpose of this film is to educate policymakers, health professionals, opioid-addicted adults, family members of addicts, and the public, on how to successfully treat and deal with heroin and opioid addiction. 

The Film will provide extensive details on addiction from the medical community as we will interview Dr. Simon A. Zysman, Stephen J Blander M.D- Board Certified in Internal Medicine and Board Certified Infectious Disease, Melinda T. Del Castillo, M.D.- Psychiatrist and Addiction Medicine, Regina Neuman, M.D.- Internal Medicine and Addiction Medicine, Stephen M. Silverman M.D.-Board Certified in Addiction Medicine, Isabel M. Tolentino-Mirasol, MD – Marisol M.D-Board Certified Psychiatrist and Addiction Medicine., Jacqueline P. Zysman – Weisfield, Pharm.D-Pharmacist, Matthew L. Zysman, LMSW – Clinical Social Worker and Addiction Specialist. 

Additionally, we will speak with addicts at various stages of their treatment, as well as first responders, law enforcement officials, and anyone that is directly affected by this epidemic. These interviews will be part of the story arc as we will have to cover how addiction affects individuals, their loved ones, the community and the world.  
Make a donation to Successful Heroin and Opioid Addiction Treatment.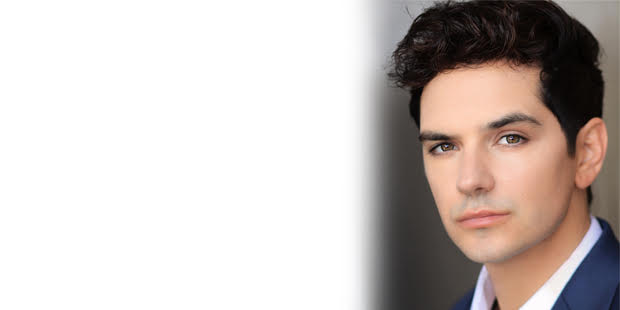 Meet the Filmmaker
Jaret Martino — Director/Producer
Jaret Martino, a New York native, began his acting career at an early age in the theatre and has gone on to appear in various film and television productions, including Law and Order SVU, The Middle, 16W, Legends Of The Hidden Temple. Today his journey as an artist includes writing, producing, and directing.
Jaret Martino Productions (JMP) is an original content and third-party production company designed for the 21st century's changed media landscape. Focused on raising awareness for subjects deserving attention. Specializes in the development, production, marketing and distribution of talent-driven films, television, and digital media content. Currently, JMP's award-winning films have been included in festivals worldwide, and now distributed on several streaming platforms.
Credits include, Driven The Documentary, an empowering film about women. It has played at film festivals nationwide and received the support of companies such as Microsoft and Step Up!. Ladybug, an eleven minute short, was featured at The Vail Film Festival 2015, and also screened in the Netflix Horror Anthology. Essential Tremors which is a romantic comedy about two special needs people who find love. Shortly after that success, Jaret was approached to produce a comedy pilot, Bellz Angels, to be pitched to cable and major networks.
JMP recently completed Stronger Than Pretty which is a Feature Film that also has Film Independent as its fiscal sponsor. Jaret's mission with telling this story is to give back to those who do so much to inspire others: first and foremost his mom, plus the women who face adversity and find ways to overcome it.
Currently, Jaret Martino Productions (JMP) has two Feature Films in development, a docu-series titled Indivisible that's currently in production and a short film titled The Worst Day Of My Life that will be filming this July 2019.
Make a donation to Successful Heroin and Opioid Addiction Treatment.
Contact
For inquiries, please contact fiscalsponsorship@filmindependent.org.