The Girl In the Backroom

The feisty Grandma who took down the bully Governor...
Project type: Documentary Feature
Project status: Development
Director/Writer/Producer: Francine Graff
Line Producer: Jonathan Graff
Cinematographer: Benjamin Clapp
Editor: Gail Yasunaga

Email: girlintheroomtv@gmail.com

Help independent filmmakers tell their stories.
Make a donation to The Girl In the Backroom today.
Film Independent's Fiscal Sponsorship program opens the door to nonprofit funding for independent filmmakers and media artists. Donate today and help bring The Girl In the Backroom to life.
Logline
When you sacrifice everything to be a "voice for the voiceless" and you've been a political activist for your entire life, then at age 79 you get to be the snarky grandmother who takes down the guy that no one else could touch.
Synopsis
New Jersey Senate Majority leader Loretta Weinberg faced the biggest bully in politics. Before there was Trump, there was Chris Christie.
In 2013, the busiest bridge in the world had lane closures causing traffic to come to a standstill. It was the first day of school and the anniversary of 9/11. Getting onto the George Washington Bridge from the Jersey side was a parking lot. This went on for five long days.
After hearing constituent complaints, Loretta decided to attend a subcommittee ethics meeting to get answers. Deputy Executive Bill Baroni claimed the lanes were closed because of a "traffic study."
Loretta knew something wasn't right. She wanted subpoena power to interview witnesses under oath, but Dems said no. So Loretta went back to Port Authority meetings in October, November, and again in December, but the board stuck to the "traffic study" story.
Loretta pressed for answers while the governor called her "obsessed." Loretta wouldn't budge.
What followed was one of the craziest political scandals in New Jersey's history, the fast fall of Chris Christie and the rise of an unlikely hero.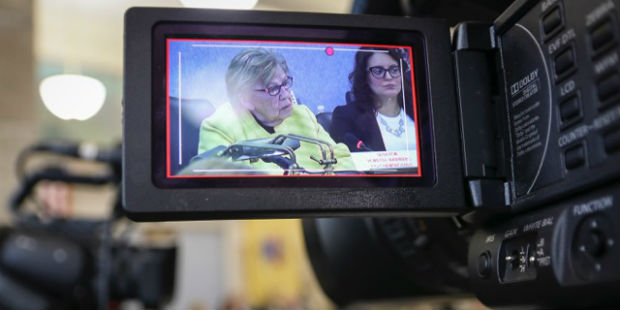 Meet the Filmmakers
Francine Graff — Director/Writer/Producer
Francine's work has aired on the History Channel, HGTV, Discovery, Food Network, Sundance and E! Her interview subjects have included a diverse cast of characters ranging from '80s Mistress of the Dark Elvira to PayPal/SpaceX/Tesla founder Elon Musk. She's been published in Lena Dunham's digital magazine as well as the blogs "Mothering Heights" and The "New Agenda." Francine is currently working on a biopic based on her mother, Senate Majority Leader Loretta Weinberg, who broke open the Bridgegate scandal.
Jonathan Graff — Line Producer
A native of Brooklyn, New York, Jon holds a master's degree in business administration from the Graziadio School of Business at Pepperdine University. Currently, he is the Chief Financial Officer for Reason Foundation, an LA-based public policy think-tank. Before joining Reason in 2007, Jon worked as operations manager for Propaganda Films, which produced a number of blockbusters, including The Game, Being John Malkovich, and many others.
Benjamin Clapp — Cinematographer
Benjamin Clapp is a cinematographer and composer currently based in New Jersey. He studied broadcast television production and cinematography at Rutgers University and has been documenting interviews, events, and narratives of American politics as cinematographer and editor for the Eagleton Institute of Politics since 2009. Clapp's recent creative work includes directing the Dark Wheeze music video for Toy Zoo – an official selection of the Austin Spotlight Film Festival and his original music score is featured in the Dirt Hills Productions short film Get in the Truck – an official selection of the Green Bay Film Festival, Milwaukee Short Film Festival, and Door Kinetic Arts Festival.
Gail Yasunaga — Editor
Gail Yasunaga is a veteran editor of feature films, television specials and documentaries screened in such festivals as Cannes, Sundance, SXSW, Portland, Taos and streaming on Amazon Prime. From dramatic thrillers to the feature documentaries of Rosanna Arquette, to comedy by Tommy Chong, Gail has extensive experience in both narrative and documentary films, giving her a keen sense of story, performance and structure. The feature documentary, Changing Our Minds: The Story of Dr. Evelyn Hooker was nominated for an Academy Award. Gail is a graduate of the UCLA Film School and has taught Advanced Editing for the New Mexico Film Intensive at Santa Fe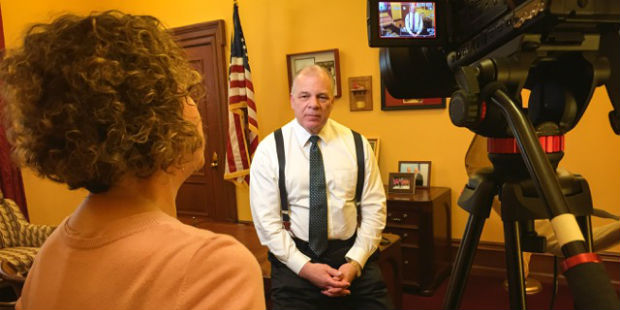 Contact
For inquiries, please contact fiscalsponsorship@filmindependent.org.